Florida Region FJMC – New in 2022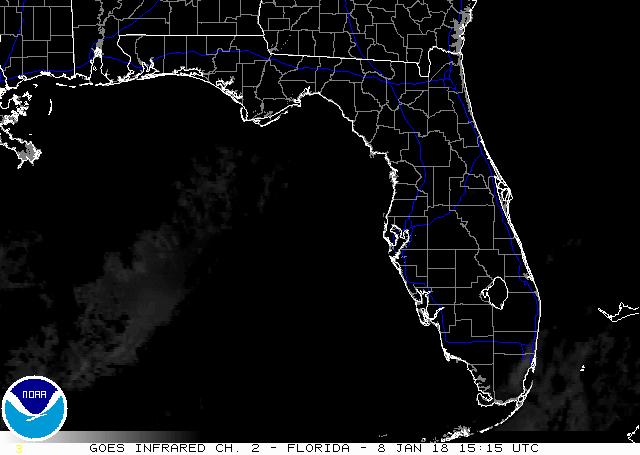 The Florida Region of the Federation of Jewish Men's Clubs (FJMC) serves the needs of Jewish Men's Clubs and Brotherhoods across the State of Florida. Part of our mission in 2022 is to actively identify and establish working relationships with previously "undiscovered" Jewish Men's Clubs, Brotherhoods, Chavurah, Menschen and other similar organizations with parallel missions; to involve Jewish Men in Jewish Life.
There is strength in numbers and solidarity of purpose. Tell us about your Jewish Men's Club or Brotherhood so we can help you to grown. For more information on how to link YOUR Jewish Men's Club to FloridaRegionFJMC.org contact [email protected] and watch this page as we actively grow and expand our affiliated network of dynamic Jewish Men's Clubs and Brotherhoods.
MORE CLUBS BEING ADDED WEEKLY – JOIN FloridaRegionFJMC.org TODAY ….
NEW IN 2022
Added 9/29/2022:
Temple Bet Yam of St. Augustine
---
Added 9/25/2022:
Temple Beth Orr Brotherhood of Coral Springs
---
Added 9/25/2022:
Temple Sinai Men's Club of Sarasota
---
Added 9/25/2022:
Temple Israel Brotherhood of Tallahassee
---
Added 9/25/2022:
Temple Beth Am Brotherhood of Pinecrest
---
Added 9/25/2022:
Temple Beth El Brotherhood of Hollywood
---
Added 9/23/2022:
Congregation Beth Am Men's Club of Tampa
---
Added 9/18/2022:
The Congregation Beth Israel Men's Club of Sun City Center
---
Added 9/16/2022:
The Temple Bat Yam Brotherhood of East Fort Lauderdale
---
Added 9/15/2022:
Brotherhood of Temple Beth El of Boca Raton
---
Added 9/15/2022:
B'Nai Torah Men's Club of Ormond Beach
---
Added 9/15/2022:
Temple Beth-El Brotherhood of St. Petersburg
---
Added 9/14/2022:
Temple Kol Ami Emanu-El Brotherhood, Plantation
---
Added 9/13/2022:
Schaarei Zedek Brotherhood of Tampa
---
Added 9/12/2022:
Temple Beth El Men's Club of Bradenton
---
Added 9/8/2022:
Congregation Rodeph Sholom Men's Club of Tampa
---
Added 9/6/2022:
Congregation Shaarei Kodesh Men's Club of Boca Raton
---
added 9/5/2022:
Southwest Orlando Jewish Congregation Men's Club
---
added 9/5/2022:
---
added 8/22/2022:
Congregation Sinai Men's Club of Groveland
---
The B'nai Aviv Men's Club provides the forum wherein men who are synagogue members, expand their horizons by working in fellowship to create exciting programs and events for B'nai Aviv. In so doing, friendships – both personal and business are formed and nurtured. Our main objective is to have fun! We encourage participation in all activities. Come and join us in any or all of our events. Feel free to drop by each and every Sunday morning for a "Prayer and a Schmear" for our now famous weekly Learner's Minyan and bagel breakfast. Other activities include attending sporting events, participating in softball, Yom Hashoah programs, father/child events, golf tournaments and an annual Saturday night special. In addition, Men's Club works closely with other B'nai Aviv organizations to enhance and support fundraising and various functions of our synagogue.
Congregation Ahavath Chesed, "The Temple", is the center of Reform Judaism in Northeast Florida. It is our mission through worship, study and personal expression….to encourage a sense of connectedness with God, Israel and the Jewish people, its history and culture, the application of the Torah as a guide for daily living, and dedication to social justice.
Formally chartered in 1882, our congregation is the oldest house of worship in Jacksonville and second oldest synagogue in Florida. Through our strong archival program we collect a wide range of media, including books, manuscript materials, photographs, audiotape, videotape and three-dimensional and multimedia materials as they relate to our history, present and future. Through its activities, the Archives serve as a bridge from our Jewish past to our Jewish future. The Historical Society of Jacksonville and others use our Archives as their primary source for the Jewish history of the First Coast. We have over 550 families and draw membership from all over North Florida including a majority of members who reside in the Mandarin / Southside communities of Jacksonville. Each week during the school year 150+ students attend classes ranging from basic Hebrew and Torah lessons all the way to Israeli cooking and cultural classes and over 1000 adults participate in our year round Lifelong Learning programs. We are proud to house the Wurn Family Library – the largest synagogue library in the Southeast with over 18,000 books – where we happily offer reading enjoyment and information for everyone.Our congregation is firmly rooted in tradition yet focuses clearly on the present and future of Judaism. We value active participation in Jewish life. True to our name, we are "lovers of mercy" (Ahavath Chesed) and work collectively to help make the world a better place through acts of compassion and loving kindness – starting right here in the Jacksonville community. As Reform Jews, we are committed to the principle of inclusion. Everyone is welcome to participate regardless of age, ethnicity, marital status, sexual orientation or financial means. We extend a special invitation to interfaith families who seek to share in the values and practice of Judaism. Learn more at: https://thetemplejacksonville.org or email us at [email protected]
Welcome to Pembroke Pines Jewish Center (PPJC). Our MISSION: Provide a spiritual home for Jews in Century Village and West Broward. We provide Religious services, a House of study, Educational programs, Cultural, social and recreational meeting place for the Jewish community. We honor and preserve the egalitarian Judaism of Conservative and Reform traditions in our merged community of Ashkenazi and Sephardic members. We preserve a sanctuary for our Holocaust survivors and their families. We have become a home for Jewish organizations, community groups and social groups which appreciate our accommodating facility.
Temple Beit HaYam was founded September 1993 by a group of dedicated Jewish families who wanted their children to have a Jewish education and a place to worship as a congregation. Early worship was held in temporary space in Sewell's Point and Stuart. High Holiday services were held in the Lyric Theatre. Our Temple building was dedicated in January 2000.
We are large enough to offer a variety of educational and community programs, yet small enough to maintain a feeling of intimacy. All religious services, social programs and school classes take place in our beautiful Temple located in the Monterey Commons Professional Park. We offer Hebrew and religious training for youngsters from kindergarten through high school. Currently, there are more than 90 students enrolled in our religious school programs. Our active Sisterhood and Brotherhood plan activities and events designed to encourage social interaction and support of our Temple. Concerts, lectures and other events are offered to the Treasure Coast community at large. In addition, our Caring Community and Social Action Committee embody our commitment to tzedakah (justice and giving). Our active Junior and Senior Youth Groups provide important social and informal learning experiences for our teens.
We invite you to visit our congregation and meet our Rabbi Matthew Durbin, Cantor and Religious Education Director Mike Jarvis, Director of Early Childhood Learning Carly Dempsey, and Administrator Noreen Tolman. We look forward to welcoming you into our caring community.
Temple Beit HaYam is a family of families connected by a noble history and an inspiring value system with Jews on the Treasure Coast and throughout the world. We stand together as a Reform Jewish Congregation committed to Torah (life-long Jewish education), avodah (worship through prayer and observance) and gemilut chasadim (the pursuit of justice, peace and deeds of loving kindness). We aim to provide meaningful religious, educational, cultural and social activities for all our members in a warm and inclusive manner. Through these ideals as well as those of social action and tzedakah, we look to add meaning to our lives and the lives of others. Visit us at https://tbhfl.org/ to learn more, and be sure to like us on Facebook at https://www.facebook.com/TempleBeitHaYam/.
Temple Beth Israel of Sunrise is Broward's oldest Conservative Synagogue and has been serving the Jewish community of South Florida for over 50 years. Temple Beth Israel practices egalitarian Conservative Judaism and strives to enhance the cultural, educational, religious, and spiritual needs of its multi-generational, multicultural members. The Congregation is dedicated to Jewish traditions, customs, values, and culture and to making Judaism more meaningful in a super family-friendly atmosphere. We are located in Sunrise and offer regular religious services, youth and adult education, holiday celebrations, and special events.
We would like to welcome you to Temple Beth Torah – "A Family of Families" – a vibrant Reform Jewish Congregation located in the west-central Palm Beach County Village of Wellington. We're actively engaged in the lives of some 1,100 people, with more than 100 young children in our accredited preschool, some 250 kids from kindergarten to grade 12 in our religious school programs, dozens of kids in our NFTY youth programs, and 750 adults that call this their spiritual home. We are active in our community and in the greater Jewish community of south Florida.
Temple Israel of Tallahassee now counts more than 350 families as members, hosts a vibrant and inclusive religious school and one of the city's most respected early learning centers. We are proud of how each member brings his or her own story to our diverse community. All members are valued, whether belonging to a family with a multi-generational history at our congregation or he or she is new to the city or Temple Israel – Tallahassee. We welcome Interfaith couples and families, and people of all ages and backgrounds who are seeking a warm Jewish community. We hope you will consider Temple Israel – Tallahassee a place to call home.
Temple Judea of Palm Beach Gardens is dedicated to the perpetuation of the beliefs, principles and tenets of Reform Judaism. Founded in the spring of 1981 by Rabbi Joel Levine and a group of 12 dedicated families, for the first six years Temple Judea's home was St. Catherine's Greek Orthodox Church. In 1987, we built a permanent home on Chillingworth Drive in West Palm Beach, Florida. As Palm Beach County experienced growth and change, so did we. In 2003, we moved north to our new home at the Hoffinger Campus on Hood Road, in Palm Beach Gardens, Florida. In keeping with the dynamic energy of Reform Judaism, we began a new journey and a new chapter in our history. ​In 2007, we expanded our campus with the addition of a classroom building, the Hoffinger Community Learning Center. ​Rabbi Yaron Kapitulnik joined our growing temple family in 2010. ​In the summer of 2020 we welcomed Cantor Abbie Strauss & her husband Rabbi Feivel Strauss. ​After 34 years, Rabbi Levine retired, becoming Rabbi Emeritus. He and his wife Susan reside in Los Angeles.
Temple Kol Ami Emanu-El is the dynamic center of Jewish life in Broward County. Within our walls you will find a congregation of learners, the sacred moments of life and the seasons of our year celebrated through our connection to God and each other. We hope you will join with us and add your family to ours.
Affiliated with the Union for Reform Judaism, Temple Shaarei Shalom is a full-service Congregation dedicated to the dynamic interpretation of Judaism. We are a caring Congregation, sharing in each other's joys and sorrows as we journey through the cycles of life. We are a growing, involved congregation with a full schedule of activities. Our mission statement is to (a) establish and maintain a synagogue for worship, education, and assembly in accordance with the tenets of Reform Judaism; (b) cultivate love and understanding of the Jewish faith and heritage; (c) stimulate fellowship in the Jewish community; and (d) apply principles of Reform Judaism to the values and conduct of its members.
Temple Shaarei Shalom was founded in May 1992 by 18 people who expressed the need for a Reform congregation in the West Boynton Beach area. They each contributed seed money and met at Santaluces Community High School for Shabbat Services. Early in 1996, as the membership grew to over 200, the Congregation moved to a building at the Boynton Trails Shopping Center. In 1999, the Congregation voted to purchase land and, at the beginning of 2000, voted to build a new temple building, which opened its doors in June 2002. By 2003, the need for additional space caused the Congregation to begin plans for expansion. In 2009, with almost 600 members, an additional 18,000 square feet was completed and named The Tendrich Center for Lifelong Learning. From a core group of 18, we have grown over 450 member households. You can email our Rabbi Anthony Fratello at [email protected]. Learn more about us at https://www.templeshaareishalom.com/ and visit our Facebook page at https://www.facebook.com/tssboynton/.
MORE CLUBS BEING ADDED – JOIN FloridaRegionFJMC.org TODAY ….
The Florida Region of FJMC serves the needs of Jewish Men's Clubs and Brotherhoods throughout the State of Florida. If you are not yet affiliated with the Federation, then today is the day to join us.
Get to know more about the FJMC Florida Region and our growing statewide network of dynamic Jewish Men's Clubs and Brotherhoods at www.floridaregionfjmc.org and please visit and LIKE our Florida Region FJMC Facebook Group at www.facebook.com/FloridaRegionFJMC.
About Post Author