Since its founding in 1903, Congregation Rodeph Sholom has been the proud home for Tampa's growing and vibrant Jewish population. Their website, RSholom.org describes Rodeph Sholom as a welcoming and diverse community that learns, prays and socializes together, committed to an open, inclusive and egalitarian Conservative Jewish tradition. Their over active 400 members represent every stage of life from young professionals, to young families to active adults; many of their members are multi-generational families.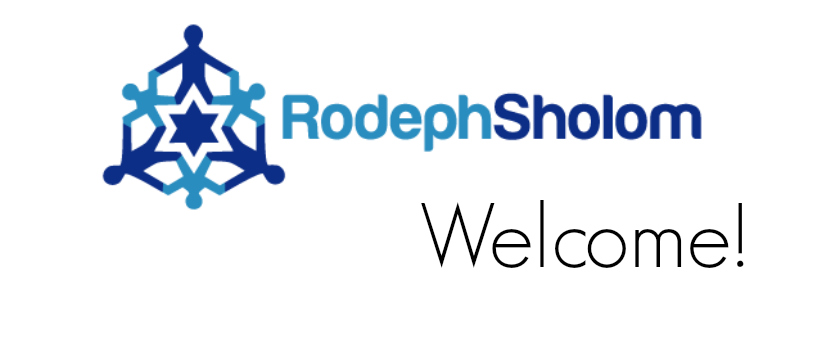 The Men's Club of Rodeph Sholom holds regular social gatherings throughout the year, as well as volunteering for a number of seasonal holiday events and programs. In the Fall, the Men's Club holds its membership drive leading up to a paid-up event designed to kick off the new year. During Hanukkah, Men's Club hosts an annual Latke Lunch for our families and religious school. It's a lively morning when the delicious smell of freshly made latkes fills the social hall. Families enjoy Hanukkah crafts and activities. Men's Club events include Cigar City Brewing tour, Softball tournament with the Federation and co-Sisterhood team, dinners, speaking events, Men's Club Shabbat, and many more.
On October 10 at 6:30pm, the Men's Club of Rodeph Sholom will host a night of Steaks and Scotch Sukkah. To register please visit https://www.rsholom.org/event/steaks-and-scotch-.html.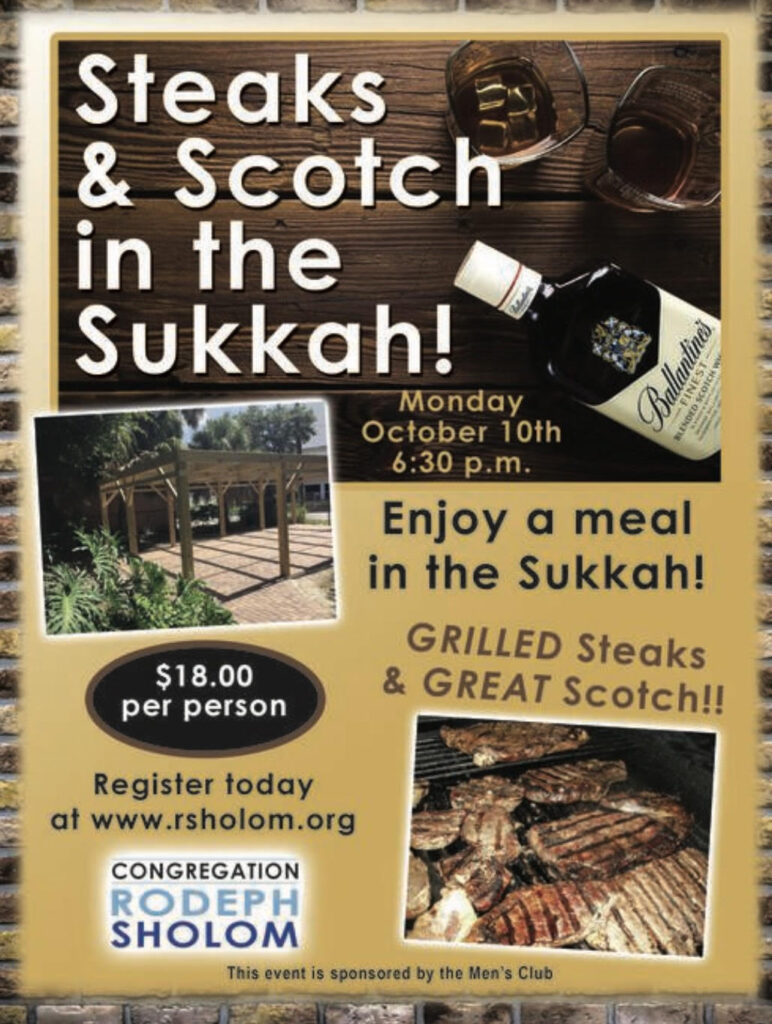 Join the Rodeph Sholom Men's Club and engage in meaningful relationships that will last a lifetime. Men's Club President Warren Harris invites you to learn more about Congregation Rodeph Sholom of Tampa and their active and dynamic Men's Club at https://www.rsholom.org/mens-club.html or email him at [email protected].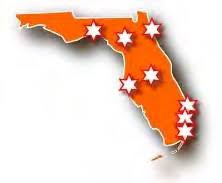 This message is brought to you by the Florida Region of the Federation of Jewish Men's Clubs. We serve the needs of Jewish Men's Club's and Brotherhoods throughout the State of Florida. If you are not yet affiliated with the Federation, then today is the day to join us.
Get to know more about the FJMC Florida Region and our growing statewide network of Jewish Men's Clubs and Brotherhoods at www.floridaregionfjmc.org and please visit and LIKE our Florida Region FJMC Facebook Group at www.facebook.com/FloridaRegionFJMC.
About Post Author