Spotlight on: Beth El Brotherhood of Pointe Verda Beach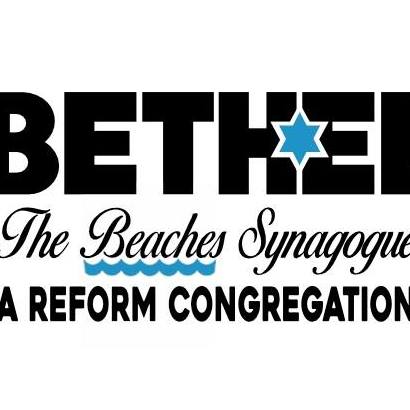 Beth El - the Beaches Synagogue
Ponte Vedra Beach is a seaside community and suburb of Jacksonville in St. Johns County, Florida. Often referred as Jacksonville's Malibu, Ponte Vedra is a barrier island between the Intracoastal Waterway and the Atlantic that is home to approximately 25,000 residents, along with the Association of Tennis Players and the Professional Golfer's Association. It's also the home of the Beth El Brotherhood.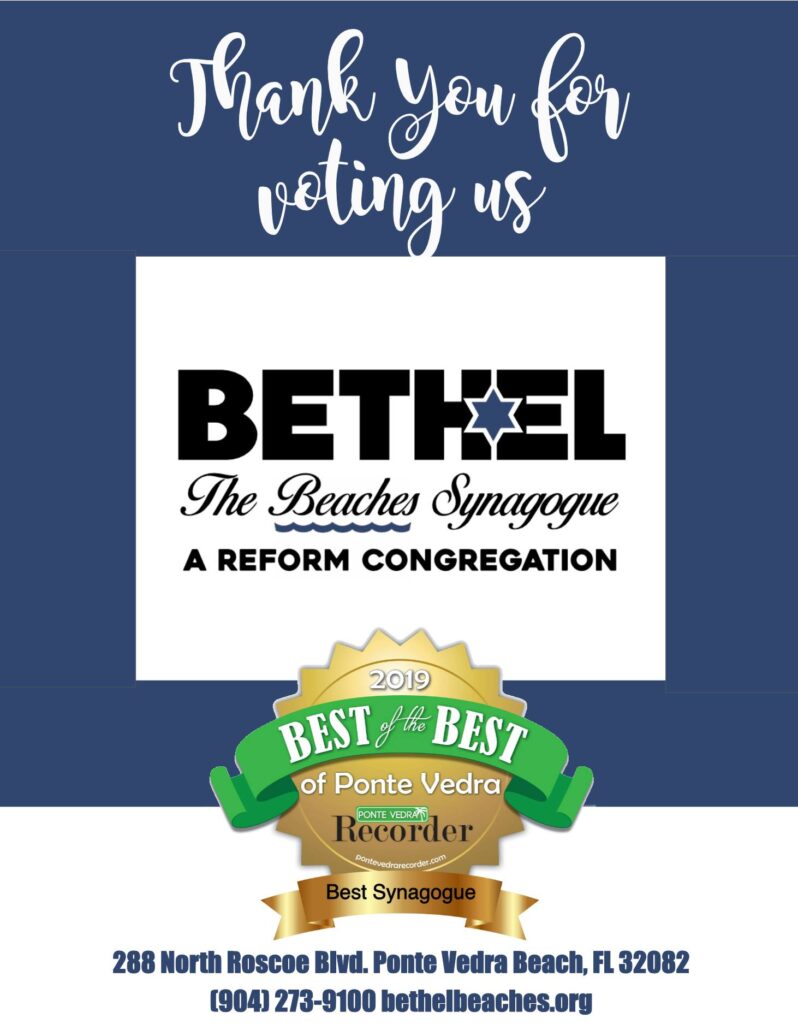 Beth El is known as "the Beaches Synagogue". In the early 1990s, Beth El's founders wanted to create a cornerstone at the beach for the Jewish community and provide a place of worship and socialization that welcomed all, where common values and new traditions could find a home. Congregation Beth El embraces Jewish tradition in a liberal and progressive manner as it strives to meet the ever changing spiritual needs of their congregants and the community.
The Beth El Brotherhood is an active part of the Beth El community and is always looking for ways to engage their membership. "The Brotherhood is looking forward to another great year as we move forward and continue to build camaraderie throughout the synagogue", says Brotherhood President David Adler. "Sporting events, speaking engagements, projects within the synagogue and throughout the community are on our agenda; sometimes "just the guys" and sometimes for the entire congregation."
The Brotherhood is growing and wants you to become part of the family and make Beth El the best it can be. Last week the Brotherhood had 18 people attend their "Dinner with the Rabbi" program. Looking ahead, the Beth El Brotherhood will host a "Shoot and Eat" program on Wednesday December 7; an afternoon of safe, recreational firearm practice at the Jacksonville Clay Target Sports followed by a delicious dinner. On December 15 the Beth El Brotherhood and Sisterhood are hosting a joint Israel Cafe and Dinner with the Rabbi. For more information or to RSVP email David Adler at [email protected].
Join the Beth El Brotherhood and make friends that will last a lifetime. Brotherhood President David Adler invites you to learn more about the Beth El Brotherhood at https://bethelbeaches.org/community/brotherhood/. For more information, please email David at [email protected].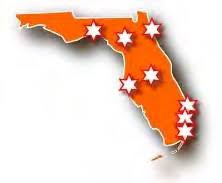 This message is brought to you by the Florida Region of the Federation of Jewish Men's Clubs. We serve the needs of Jewish Men's Clubs and Brotherhoods throughout the State of Florida. If you are not yet affiliated with the Federation, then today is the day to join us.
Get to know more about the Florida Region of FJMC and our growing statewide network of dynamic Jewish Men's Clubs and Brotherhoods on our website www.FloridaRegionFJMC.org and please visit and LIKE our Facebook Group at www.facebook.com/FloridaRegionFJMC.
About Post Author