Spotlight On: Congregation B'nai Israel Brotherhood of Boca Raton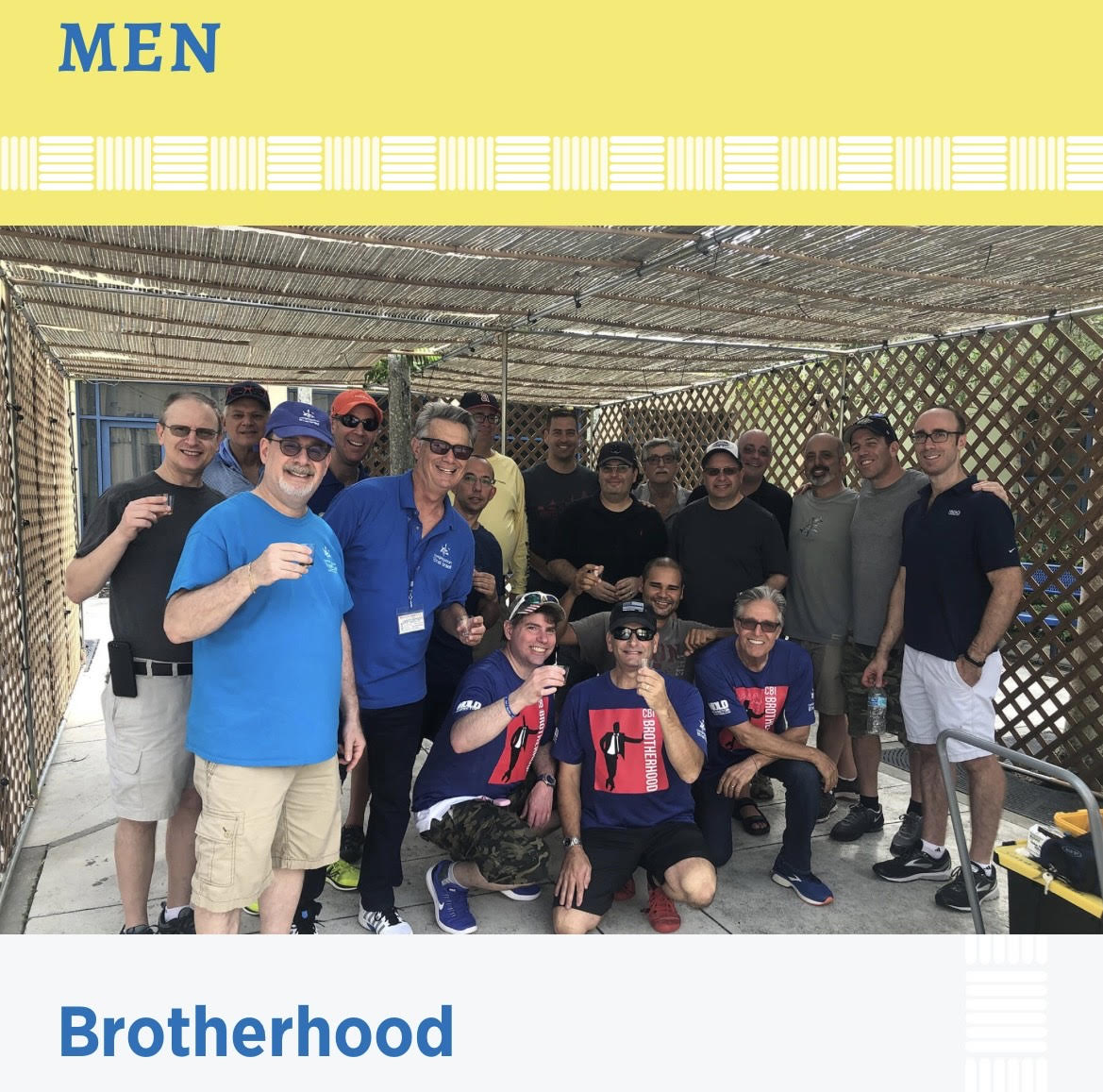 "The world is sustained by three things: Torah, service to G-d and loving kindness." - Avot: 1:2
There are over a hundred Synagogues, Men's Clubs and Brotherhoods spread across the State of Florida and some of them have the same name. There are there many synagogues named B'nai Israel in the state of Florida however there is only one Congregation B'nai Israel of Boca Raton.
Congregation B'nai Israel is a thriving and interconnected Jewish community, joyfully inspired by tradition and passionately committed to worship, study and repairing the world. In the words of founding member Renee Nadel, "Congregation B'nai Israel is not only a place to pray, but a place to study, learn, sing, laugh, greet, raise your children, help others and of course to eat. CBI is a place where our children and grandchildren feel safe, where religion means "family" and caring, where our lifecycle events are handled with love and respect and a place where we can be ourselves."
The B'nai Israel Brotherhood is a spirited group of men that seeks to participate in meaningful activities within the synagogue and the greater community. From happy hours to sporting events to business networking socials and everything in between, Brotherhood events and activities are designed to entertain, educate and most of all, build friendships while bringing our members together in positive, enjoyable ways. The Brotherhood sponsors a Men's Torah Study group to engage in an interactive discussion of the weekly Torah portion and discover how to relate the life lessons in the Torah to our modern lives.
Brotherhood will start their 2022/2023 season on Wednesday October 12 with Bourbon and Bros in the Sukkah. Meet Brotherhood President Howard Newmark and learn why life is good in the CBI Brotherhood. This event is free to all CBI members, $18 for guests.
On Monday October 24 the men of the Brotherhood invite you to raise a glass for the Barry Glick Brotherhood kickoff event at Duffy's on Andrews Blvd. in Boca Raton. This event is open to all CBI members and guests; $20 including appetizers and a cash bar. The Brotherhood wants YOU to bring your new or used sports equipment or cleats to Duffy's for donation to the SOS Children's Village. Please RSVP to Howard Newmark at 954-650-6742.
For more information about the B'nai Israel Brotherhood of Boca Raton, please email Brotherhood President Howard Newmark at

[email protected]

. Learn more about the Brotherhood at https://cbiboca.org/get-involved/adults/ and visit the B'nai Israel Facebook page at https://www.facebook.com/cbiboca.
The B'nai Israel Brotherhood of Boca Raton is one of the many active, dynamic and vibrant Jewish Men's Clubs and Brotherhoods that populate the Sunshine State.
The Florida Region of the Federation of Jewish Men's Club's serves the needs of Jewish Men's Clubs and Brotherhoods throughout the State of Florida. If you are not yet affiliated with the Federation, then today is the day to join us.
Get to know more about the FJMC Florida Region and our growing statewide network of Jewish Men's Clubs and Brotherhoods at www.FloridaRegionFJMC.org and please visit and LIKE our Florida Region FJMC Facebook Group at www.facebook.com/FloridaRegionFJMC.
About Post Author