Spotlight On: Temple Ahavat Shalom Brotherhood of Palm Harbor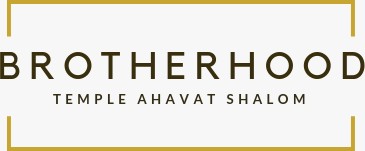 Life is Good in the Brotherhood
Palm Harbor is a "census-designated place" and "unincorporated community" in Pinellas County, Florida. Located north of St. Petersburg and west of Tampa, Palm Harbor is known for championship golfing, warm mineral springs and miles of pristine Gulf Coast beaches. It is also the home of the Brotherhood of Temple Ahavat Shalom.
Temple Ahavat Shalom is an inclusive, multi-generational, Reform Jewish community filled with warmth, joy and purpose, sensitivity and caring. They are dedicated to ensuring the continuity of Judaism as a force for good in the world and to enhancing our spiritual lives through religious services, cultural celebrations, social activities for children and adults both in the greater Jewish and general communities.
The Brotherhood is made up of all male congregants of Temple Ahavat Shalom. Brotherhood members engage in a wide array of social, fundraising and charitable events throughout the year, which provide many opportunities to perform mitzvot, make new friends, promote our Jewish heritage, share good times and make a difference in our community.
The Brotherhood participates in numerous social events including Men's Night Out, monthly breakfast Membership meetings, the annual Super Bowl Party, Fishing Trips and Sports Outings and other "get-togethers". They build the congregational Sukkah, support the annual Religious School "welcome back" Picnic, the spring Congregational Picnic and the annual Purim Carnival activities. Brotherhood members engage in Mitzvah projects such as supplying food to the local FEAST food pantry, hosting the Brotherhood Shabbat service, ushering for the High Holy Days and greeting congregants at Friday Shabbat services. The Brotherhood also plans and participates in innovative fundraisers and activities, some in partnership with the Sisterhood.
The Brotherhood wants to know what types of programs and events you would like to see in the coming year; email Membership Chair Art Dryce at [email protected] and be part of the planning process.
Brotherhood Co-Presidents Jeff Greenberg David Chazen invite you to learn more about Ahavat Shalom Brotherhood of Palm Harbor at https://www.ahavatshalom.org/brotherhood and on Facebook at https://www.facebook.com/TempleAhavatShalom For more information about the Brotherhood, please Jeff Greenberg at

[email protected]

or David Chazen at

[email protected]

.
The Ahavat Shalom Brotherhood of Palm Harbor is one of the many active, dynamic and vibrant Jewish Men's Clubs and Brotherhoods that populate the Sunshine State.
The Florida Region of the Federation of Jewish Men's Club's serves the needs of Jewish Men's Clubs and Brotherhoods throughout the State of Florida. If you are not yet affiliated with the Federation, then today is the day to join us.
Get to know more about the FJMC Florida Region and our growing statewide network of Jewish Men's Clubs and Brotherhoods at www.FloridaRegionFJMC.org and please visit and LIKE our Florida Region FJMC Facebook Group at www.facebook.com/FloridaRegionFJMC.
About Post Author