Spotlight On: Temple Beth Shalom Men's Club of Winter Haven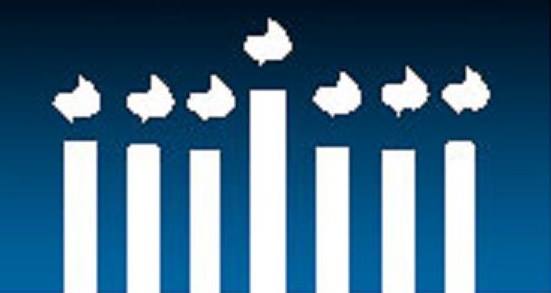 Temple Beth Shalom is Your Home for Reform Jewish Life in Polk County.
Temple Beth Shalom of Winter Haven was founded in 1982 by a small group of Jewish families who recognized the need for a Reform Jewish identity in Polk County, Florida. Beth Shalom is a welcoming congregation: large enough to satisfy the needs of their members yet small enough to provide a relaxed setting with genuine warmth and friendliness. Beth Shalom welcomes Interfaith families with religious services designed to meet the needs of a diverse congregation. Men and women participate equally in all temple activities and the mixture of Hebrew and English in services vary, though the English content is always sufficient to make the service meaningful for everyone.
The Temple Beth Shalom Men's Club, also known as the Brotherhood, is a place for Jewish men to connect socially and spiritually, forming friendships that will last a lifetime.
Men's Club / Brotherhood President Boddy Baum invites all Florida Region Men's Club and Brotherhood golfers and their friends to grab their clubs and join the Beth Shalom Brotherhood / Sisterhood for a Golf Outing & Tournament on Sunday, October 23, 2022 (rain date Oct. 30th) at The Hampton's Golf Course, 900 Southampton Blvd., Auburndale, FL 33823.
Your $60 Registration Fee per person includes Greens fee, Golf Cart, Lunch and Non-Alcoholic Beverage at Angie's Grill immediately following the tournament. Non-Golfer / Luncheon only tickets are $25. Hole Sponsorships are available $50 each. Contact Herb LeShay ([email protected]) 863-427-4763 or Jeff Goldblatt ([email protected]) 540-907-9815 for more information about registration or to become a sponsor.
Brotherhood President Bobby Baum invites you to learn more about the Temple Beth Shalom Men's Club of Winter Haven at: https://templebethshalompolk.org/category/community/mens-club/ and on Facebook at https://www.facebook.com/bethshalompolk. For more information, please email Bobby Baum at [email protected] with the subject line MENS CLUB.
This message is brought to you by the Florida Region of the Federation of Jewish Men's Clubs. We serve the needs of Jewish Men's Club's and Brotherhoods throughout the State of Florida. If you are not yet affiliated with the Federation, then today is the day to join us.
Get to know more about the FJMC Florida Region and our growing statewide network of Jewish Men's Clubs and Brotherhoods at www.floridaregionfjmc.org and please visit and LIKE our Florida Region FJMC Facebook Group at www.facebook.com/FloridaRegionFJMC.
About Post Author