Spotlight On: Temple B'nai Israel Brotherhood of Clearwater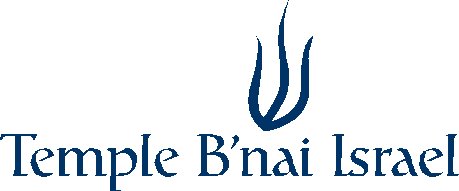 The Brotherhood is where lifelong friendships are made.
The Sunshine State is the home to close to one hundred active and dynamic Men's Clubs and Brotherhoods affiliated with a diverse spectrum of Synagogues, Temples and JCC's. Today we take a trip to the tranquil shores of Florida's Gulf Coast and shine a spotlight on the Temple B'nai Israel Brotherhood of Clearwater, Florida.
Temple B'nai Israel (TBI) is one of the oldest congregations in Pinellas County, dating back to 1949 when a surge of Jewish families began moving into the area. Over the past three quarters of a century, they have continued to grow and provide for the needs of the growing Jewish community of Clearwater and Pinellas County.
TBI is a multi-generational family of families dedicated to the improvement of the lives of others as a means of honoring G-d; a diverse community where people feel valued and connected and where Reform Judaism inspires meaning and purpose in their lives. TBI inspires a shared culture of commitment and enthusiastic involvement through outstanding educational and spiritual programs focused on perpetuating our traditions of Torah, family, faith, tolerance and tzedakah.
The Brotherhood is an auxiliary organization of Temple B'nai Israel and provides social, educational, cultural and spiritual programs and activities for men, as well as for the broader community. They offer an opportunity for men to gather for fellowship, recreation, personal growth and mutual support and support the mission, services and activities of the Congregation.
The TBI Brotherhood facilitates interaction among the men of the congregation and builds friendships among men and their families in support of our objective of building Jewish community among our members. Their programs serve the unique needs and interests of men, being sensitive to the role men play in modern American families, egalitarian congregational life and in Jewish family life. Join the TBI Brotherhood and become part of the family.
To learn more about Temple B'nai Israel Brotherhood of Clearwater, Florida visit https://www.tbiclearwater.org/community/brotherhood or Facebook at https://www.facebook.com/TBIClearwater. For more information about the Brotherhood, please email to

[email protected]

with the subject line "BROTHERHOOD INQUIRY" or call the temple office at (727) 531-5829.
The Temple B'nai Israel Men's Club of Clearwater is one of the many active, dynamic and vibrant Jewish Men's Clubs and Brotherhoods that populate the Sunshine State.
The Florida Region of the Federation of Jewish Men's Club's serves the needs of Jewish Men's Clubs and Brotherhoods throughout the State of Florida. If you are not yet affiliated with the Federation, then today is the day to join us.
Get to know more about the FJMC Florida Region and our growing statewide network of Jewish Men's Clubs and Brotherhoods at www.FloridaRegionFJMC.org and please visit and LIKE our Florida Region FJMC Facebook Group at www.facebook.com/FloridaRegionFJMC.
About Post Author