Spotlight On: Temple Shaarei Shalom Brotherhood of Boynton Beach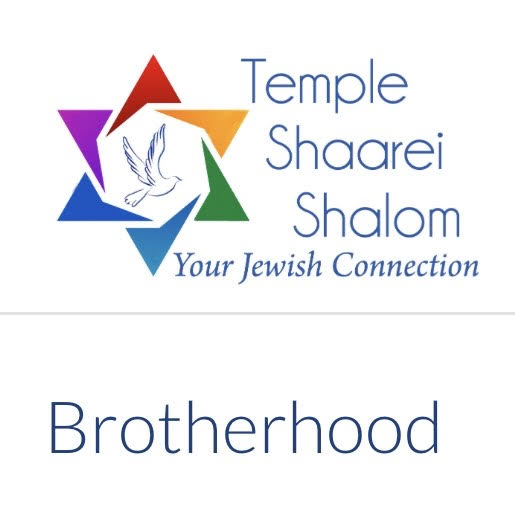 Let Us Be Your Jewish Connection
Temple Shaarei Shalom is a Reform Temple affiliated with the Union for Reform Judaism. Founded in May 1992 by 18 people who expressed the need for a Reform congregation in the West Boynton Beach area, Temple Shaarei Shalom has grown to almost almost 600 members from 450 member households.
The Temple Shaarei Shalom (TSS) Brotherhood welcomes all men in the Congregation. They promote close fellowship among their members and, in cooperation with the Congregation, facilitate religious, social, and educational activities. The Brotherhood sponsors an annual Brotherhood Caribbean cruise as one of it's primary fundraisers. They also created a TSS Holocaust Memorial Garden
The TSS Brotherhood organizes facilitates a wide range of programs eight months of the year including an annual Brotherhood Shabbat Service, sponsoring an end-of-school-year Bar-B-Que for religious school students, facilitating day trips and sponsoring a variety of educational programs available to the Congregation.
Looking ahead, on Thursday October 13 the TSS Brotherhood will host an evening " Scotch and Sukkot". The Brotherhood is also currently organizing TWO different Caribbean Cruise experiences. Take your pick; December 5 to 15 on the Celebrity Silhouette, with stops in the Dominican Republic, San Juan, St Croix, Antigua, St. Kitts and St. Martin – or December 10 to 18 on the Royal Caribbean Explorer of the Seas with stops in the ABC Islands; Aruba, Bonaire and Curacao. The TSS Brotherhood invites all Florida Region FJMC Men's Club and Brotherhood members and guests join them to set sail for fun, sun and Brotherhood. For more information call Stan Hulkower at 561-364-7558.
Brotherhood President Gary Kaplan, Vice President Stan Hulkower, Programming Chair Stephen Katz and Treasurer Myron Santo invite you to join the Brotherhood, make connections and form friendships that will last a lifetime.
Learn more about the Temple Shaarei Shalom Brotherhood of Boynton Beach at https://www.templeshaareishalom.com/brotherhood/ and on Facebook at https://www.facebook.com/tssboynton. For more information contact TSS Brotherhood President Gary Kaplan at [email protected], Vice President Stan Hulkower at [email protected], Programming Chair Stephen Katz at [email protected] or Treasurer Myron Santo at [email protected].
This message is brought to you by the Florida Region of the Federation of Jewish Men's Clubs. We serve the needs of Jewish Men's Club's and Brotherhoods throughout the State of Florida. If you are not yet affiliated with the Federation, then today is the day to join us.
Get to know more about the FJMC Florida Region and our growing statewide network of Jewish Men's Clubs and Brotherhoods at www.floridaregionfjmc.org and please visit and LIKE our Florida Region FJMC Facebook Group at www.facebook.com/FloridaRegionFJMC.
About Post Author