Spotlight On: The Ahavath Chesed Brotherhood of Jacksonville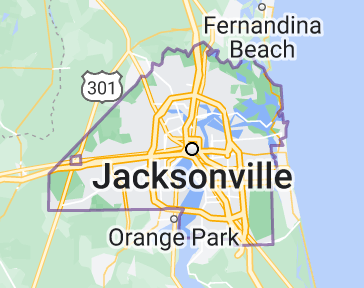 Formally chartered in 1882, Ahavath Chesed is the oldest house of worship in Jacksonville and second oldest synagogue in the state of Florida.
Jacksonville straddles the St. Johns River in the "First Coast Region" of northeast Florida, about 11 miles south of the Georgia state line and 350 miles north of Miami. It is known for its 22 miles of pristine beaches, extensive park system, world-class fishing, historic neighborhoods, eclectic museums, vibrant street arts scene, creative coastal cuisine and delicious craft beer. Jacksonville is also the home of the Brotherhood of Congregation Ahavath Chesed.
Congregation Ahavath Chesed, known as "The Temple"; is the center of Reform Judaism in Northeast Florida. Formally chartered in 1882, Ahavath Chesed is the oldest house of worship in Jacksonville and second oldest synagogue in the state of Florida. Their mission through worship, study and personal expression is to encourage a sense of connectedness with G-d, Israel and the Jewish people, its history and culture, the application of the Torah as a guide for daily living and dedication to social justice. The Temple is firmly rooted in tradition with a focus on the present and future of Judaism. True to its name, members of Ahavath Chesed are "lovers of mercy", working collectively to help make the world a better place through acts of compassion and loving kindness in the Jacksonville community. Their multi-generational membership includes over 550 families, with 150+ students attending classes ranging from basic Hebrew and Torah lessons to Israeli cooking and cultural classes and over 1000 adults participating in their year-round Lifelong Learning programs.
"Kindness" is the most common and simplest English translation of "Chesed", and the members of Congregation Ahavath Chesed share kindness in many different ways. Whether through development of the Community Gardens, Caring Congregation initiatives, blood drives, a holiday shopping spree for area foster children and more, Temple members share their time and talents throughout the community to benefit those in need. Each year they highlight service to the community by celebrating "Mitzvah Day" when 200+ Temple volunteers fan out across Jacksonville to work on projects at 6 different locations including the Sulzbacher Center, community parks, the University of North Florida and more.
The mission of Temple Brotherhood is to promote closer fellowship among its male members while engaging in social and educational activities in support of The Temple and congregation. Whether your interests are cooking, fixing things, gardening, giving back to the community, music, networking, or education, there are Brothers with similar interests just waiting for you to join them.
Temple Brotherhood provides assistance with various projects including painting, grounds clean-up, pressure-washing and other maintenance tasks; setting up chairs and serving as ushers for the High Holy Days. Together they set up the Sukkah, cook and serve food for the annual "Suk-out" and various religious school functions. The Brotherhood sponsors monthly community breakfasts with speakers, themed dinners and numerous "outside" social events at local establishments, Brotherhood nights at various local sports events as well as meetings off-site. Brotherhood also leads the way with an annual Christmas Day Mitzvah Meals project when, together with volunteers from the Jacksonville Jewish Center, they coordinate the cooking and delivery of home-baked treats to local first responders and food to to those in need.
Join the Brotherhood Sunday October 30 for a Brotherhood Breakfast and a Football watch party at The Temple to cheer on the Jacksonville Jaguars vs. the Denver Broncos at Wembley Stadium.
Brotherhood Co-Presidents Oleg Fortun and and Robert Weston invite you to learn more about the Congregation Ahavath Chesed Brotherhood of Jacksonville, Florida at https://thetemplejacksonville.org/brotherhood/ and on Facebook at https://www.facebook.com/TempleBrotherhoodJAX. For more information about the Ahavath Chesed Brotherhood, please email [email protected].
The Ahavath Chesed Brotherhood of Jacksonville is one of the many active, dynamic and vibrant Jewish Men's Clubs and Brotherhoods that populate the Sunshine State.
The Florida Region of the Federation of Jewish Men's Club's serves the needs of Jewish Men's Clubs and Brotherhoods throughout the State of Florida. If you are not yet affiliated with the Federation, then today is the day to join us.
Get to know more about the FJMC Florida Region and our growing statewide network of Jewish Men's Clubs and Brotherhoods at www.FloridaRegionFJMC.org and please visit and LIKE our Florida Region FJMC Facebook Group at www.facebook.com/FloridaRegionFJMC.
About Post Author