Spotlight On: Jewish Community Synagogue Men's Club of Palm Beach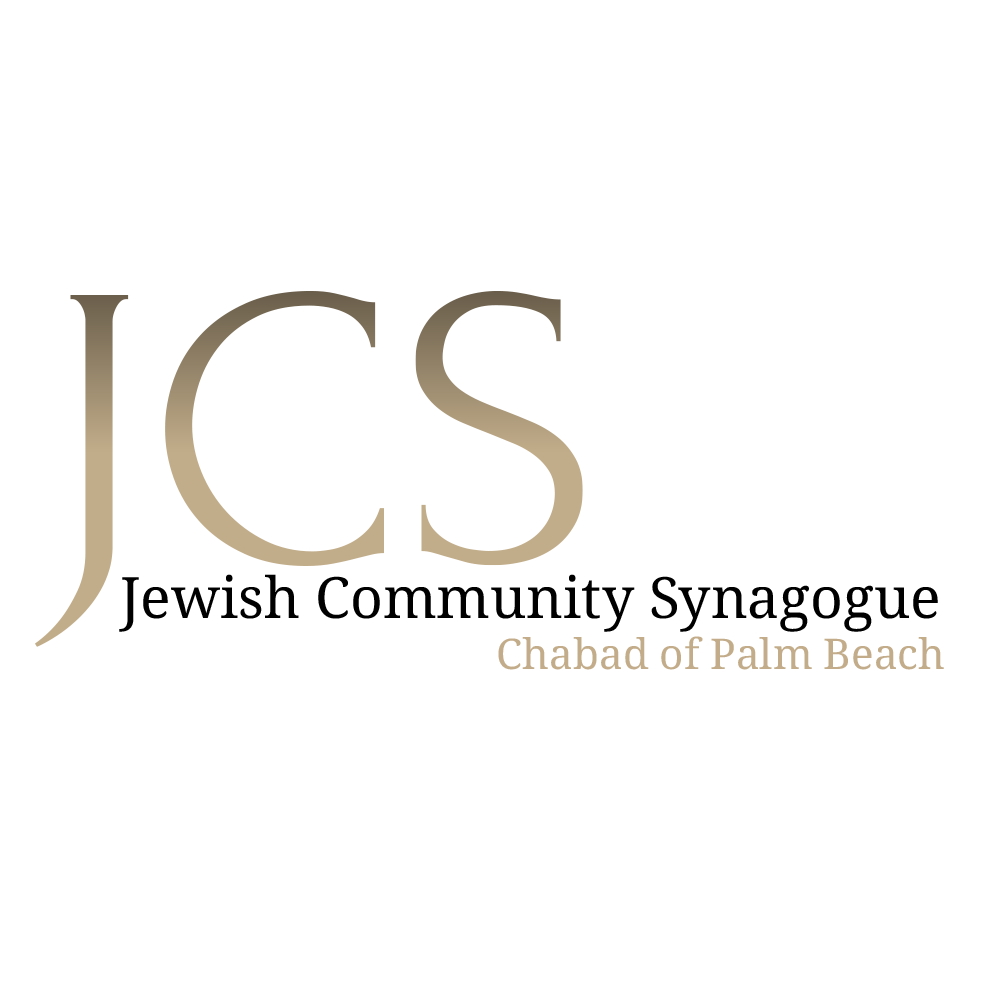 The JCS is more than a synagogue; it is a community and most of all, a family. Join the JCS family.
Jewish Community Synagogue (JCS) Chabad of Palm Beach is the epicenter of Jewish life in northern Palm Beach County, servicing the spiritual, educational and social needs of the Jewish community of greater Palm Beach and Jupiter. The JCS welcomes people of all Jewish backgrounds and affiliations for prayer services, social events, Holiday programs and delicious Shabbat dinners. They offer a weekly Minyan, kosher deli and catering, an active Hebrew school and kids programs, summer camp, adult classes, Kabbalah lunch and learn, a mikvah, the "Loaves of Love" volunteer group and more. Rabbi Shlomo Ezagui, Executive Director and Spiritual Leader of The Jewish Community Synagogue, along with Rabbis Leib Ezagui and Laizer Raksin invite you to become part of the JCS family.
The Jewish Community Synagogue Men's Club serves the needs of the Men of the JCS, offering educational, spiritual, social and recreational activities. The Men's Club supports the mission of the JCS and involves Jewish men in Jewish life throughout the year with many opportunities for mitzvot, fellowship, tzedakah and l'chayims.
On Thursday November 10, the JCS Men's Club invites Jewish Men from across Palm Beach County to join them for an awesome evening of "Burgers and Beer" at Prosperity Farms, located at 844 Prosperity Farms Road in North Palm Beach. This is your chance to see old friends, make new ones and experience the awe and mystery of a Chabad farbrengen; an evening of fun, discussion and answers to some very hard questions.
Rabbi Leib Ezagui invites you to learn more about the Jewish Community Synagogue Men's Club at https://jewishcommunitysynagogue.com/ and on Facebook at https://www.facebook.com/jewishcommunitycenter/. For more information about the JCS Men's Club, please email [email protected] with the subject line JCS MEN'S CLUB INQUIRY.
The Jewish Community Synagogue Men's Club is one of almost a hundred active and dynamic Jewish Men's Clubs and Brotherhoods that populate the Sunshine State.
The Florida Region of the Federation of Jewish Men's Clubs serves the needs of Jewish Men's Club's and Brotherhoods throughout the State of Florida. If you are not yet affiliated with the Federation, then today is the day to join us.
Get to know more about the FJMC Florida Region and our growing statewide network of Jewish Men's Clubs and Brotherhoods at www.floridaregionfjmc.org and please visit and LIKE our Florida Region FJMC Facebook Group at www.facebook.com/FloridaRegionFJMC.
About Post Author