Spotlight On: Temple Beth Israel Men's Club of Longboat Key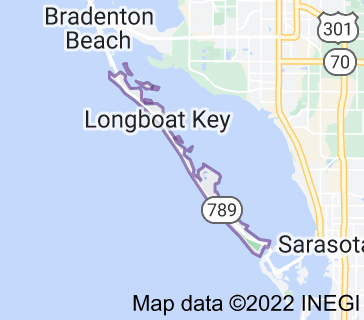 The TBI Men's Club aims to make our Jewish community feel more like a family by hosting a variety of religious and social programs for both men & women.
Longboat Key is a town in Manatee and Sarasota counties along the central west coast of Florida, south of Anna Maria Island between Sarasota Bay and the Gulf of Mexico. Longboat Key is also the home of the Temple Beth Israel Men's Club.
Temple Beth Israel (TBI) is a Reform synagogue that serves the needs of the Jewish communities of Sarasota, Bradenton, Lakewood Ranch, Venice and St. Petersburg. They are a house of worship, a beehive of activity for educational, cultural and social programs, a place to share, celebrate and pursue tikkun olam. Temple Beth Israel opens the door to a richer and more meaningful Jewish life, offering opportunities for friendship, spiritual growth, community engagement, the pursuit of social justice and the celebration of Jewish culture.
The Beth Israel Men's Club hosts a variety of religious and social programs which are all open to both men and women; club activities are geared towards the various interests of TBI men, their families and guests. Monthly Sunday breakfasts begin in November and continue through April, featuring notable speakers discussing interesting and relevant topics, such as local sports, health, wellness, and more. Men's Club co-President's Lew Moyer and Ralph Liebstein invite you to grow your social circles, create lasting friendships and enjoy fellowship in a casual setting with classic lox & bagels, juice, coffee, pastries and plenty of conversation.
Every year the TBI Men's Club plans a variety of events and activities including competitive trivia, karaoke nights, vocal & instrumental performances, lectures & discussions, jazz nights, dinner cruises, sport outings, golf tournaments, comedians & magicians, poker nights and more.
On Sunday morning November 13 at 9:30am the Men's Club will host its first brunch program of the season with guest speaker and TBI member Bob Gary, a retired federal prosecutor with a unique perspective on the workings of our government. Please join us for brunch and a lively conversation about today's issues. On Sunday December 11 the Men's Club will host a brunch and trivia program hosted by Helen and Roy Diton. Future Sunday morning brunch programs are scheduled for January 8, February 12, March 12, April 9 and May 14, 2023.
Looking ahead, save the date, Saturday evening January 14, 2023 at 6:30pm; Men's Club is planning a spectacular dinner and after dinner a show that will feature an extraordinary performance by a wonderful entertainer. This program is not to be missed.
Men's Club Co-Presidents Lew Moyer and Ralph Liebstein invite you to learn more about the Temple Beth Israel of Longboat Key at Palm Harbor at https://www.longboatkeytemple.org/men and on Facebook at https://www.facebook.com/tbi567. For more information about the Beth Israel Men's Club, please email [email protected] with the subject line MEN'S CLUB INQUIRY.
The Temple Beth Israel Men's Club of Longboat Key is one of the many active, dynamic and vibrant Jewish Men's Clubs and Brotherhoods that populate the Sunshine State.
The Florida Region of the Federation of Jewish Men's Club's serves the needs of Jewish Men's Clubs and Brotherhoods throughout the State of Florida. If you are not yet affiliated with the Federation, then today is the day to join us.
Get to know more about the FJMC Florida Region and our growing statewide network of Jewish Men's Clubs and Brotherhoods at www.FloridaRegionFJMC.org and please visit and LIKE our Florida Region FJMC Facebook Group at www.facebook.com/FloridaRegionFJMC.
About Post Author