Spotlight On: The Congregation of Reform Judaism Brotherhood of Orlando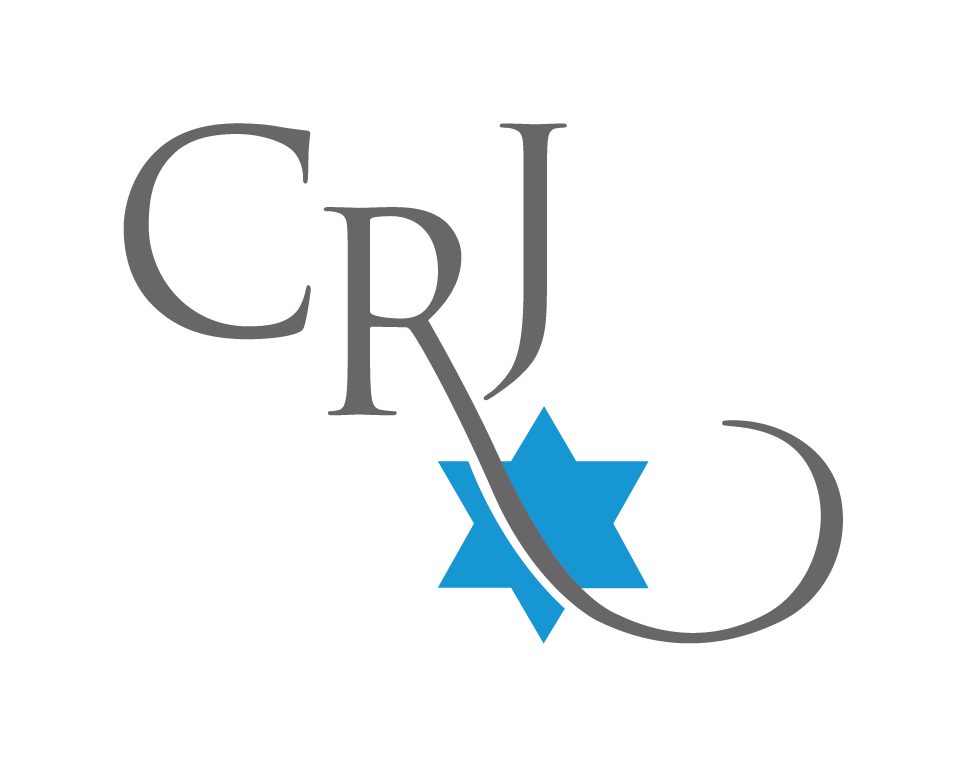 The CRJ Brotherhood promotes fellowship among CRJ's male members by engaging in social, spiritual and educational activities
Orlando is home to more than a dozen theme parks including Walt Disney World, Universal Orlando, SeaWorld and Legoland to name a few. Orlando, Florida is also the home of the Congregation of Reform Judaism Brotherhood.
The mission of Congregation of Reform Judaism (CRJ) is to offer a synagogue culture that is inviting and respectful, with inspiring worship services and programs that promote lifelong Jewish learning, within a caring, innovative and vibrant congregation. CRJ is your home for meaningful and evocative Jewish experiences that change individuals and the world,  a culture that is warm and welcoming, optimistic and vibrant, a sharing community where people feel cared about, valued and connected with staff and leaders that are contemplative and focused in their dedication to the needs of congregants.
The CRJ Brotherhood promotes fellowship among CRJ's male members by engaging in social, spiritual and educational activities. Whether your interests are networking, education, building the Sukkah, or simply schmoozing there are Brothers with similar interests waiting for you to join them. The vitality of the CRJ Brotherhood is enhanced with each member and your membership is valued regardless of your desired level of participation. All funds raised by the Brotherhood are returned to the Congregation and the Jewish community in the form of Kiddush cups for B'nai Mitzvah and various Brotherhood sponsored events throughout the year.
The Brotherhood offers an opportunity for fellowship through a variety of activities. Whether social events or volunteering as a group for CRJ cookouts, Sukkah building or their annual Men's Night Out event with other local congregations, their activities provide fun and camaraderie and help support CRJ and the greater Jewish community of central Florida.
Save the Date – Thursday November 3, 2022 – when the CRJ Brotherhood will join forces with the Men's Clubs and Brotherhoods of Congregation Ohev Shalom (Maitland), Temple Israel (Winter Springs), Congregation Beth Am (Longwood), the Southwest Orlando Jewish Congregation (SOJC) and Shalom Orlando for the 6th Annual Orlando Jewish Community Men's Night Out. All proceeds from this event will benefit synagogue's youth activities, including scholarships to summer camps, books, school supplies and trips to Israel. This year's event will be hosted at Congregation Ohev Shalom in Maitland, Florida.
The fun begins at 5:30 pm with a cocktail party reception featuring hors d'oeuvres and open bar, as well as non-alcoholic beverages, with musical accompaniment during cocktails and dinner by pianist Scott Montgomery. A kosher prime rib dinner catered by Arthur's will be served buffet style at 7pm. At 8:30pm the main event, SAK's Comedy Lab, will take the stage. SAK's professional ensemble of improv actors will entertain us with their unique brand of live improvised comedy, taking suggestions from the audience and making up characters, scenes and songs on the spot. Their comedy is fun and edgy for adults, but also widely enjoyed by their younger fans. The CRJ Brotherhood is looking forward to greeting you on November 3rd.
PURCHASE TICKETS ONLINE AT: https://shalomorlando.org/MNO
Learn more about the CRJ Brotherhood of Orlando at https://www.crjorlando.org/brotherhood and on Facebook at https://www.facebook.com/CRJOrlando. For more information about the CRJ Brotherhood, please email Brotherhood President Dr. Anil Aggarwal at [email protected].
The CRJ Brotherhood of Orlando is one of the many active, dynamic and vibrant Jewish Men's Clubs and Brotherhoods that populate the Sunshine State.
The Florida Region of the Federation of Jewish Men's Club's serves the needs of Jewish Men's Clubs and Brotherhoods throughout the State of Florida. If you are not yet affiliated with the Federation, then today is the day to join us.
Get to know more about the FJMC Florida Region and our growing statewide network of Jewish Men's Clubs and Brotherhoods at www.FloridaRegionFJMC.org and please visit and LIKE our Florida Region FJMC Facebook Group at www.facebook.com/FloridaRegionFJMC.
About Post Author