Spotlight On: The Temple Beth Sholom Brotherhood of Miami Beach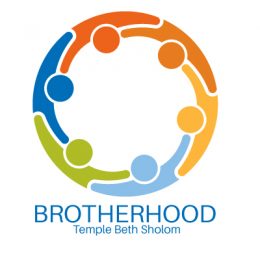 Life is Good in the Temple Beth Shalom Brotherhood
Miami Beach is a south Florida island city, connected by bridges to mainland Miami. Wide beaches stretch from North Shore Open Space Park, past palm-lined Lummus Park to South Pointe Park. The southern end, South Beach, is known for its international cachet with models and celebrities, and its early-20th-century architecture in the Art Deco Historic district with pastel-colored buildings. Miami Beach is also the home of the Temple Beth Shalom Brotherhood.
Temple Beth Sholom (TBS) of Miami Beach is a vibrant, inclusive Jewish congregation affiliated with the Union for Reform Judaism; they welcome everyone who seeks a Jewish home including couples, singles, gay, straight, old, young, empty-nesters or questioning young ones. Beth Shalom places an emphasis on the importance of individuals and develop meaningful relationships and transformative experiences through commitment to the core values of Avodah, Torah, Kehilah, Yisrael and Tikkun Olam.
The TBS Brotherhood was founded to unite a diverse group of men of all ages and backgrounds in the congregation; their mission is to create a sense of community among members of the Brotherhood, their families and the congregation. The Brotherhood fosters learning and connections through an exciting programs with other men in the congregation.
The TBS Brotherhood recently hosted successful outings to Top Golf in Miami as well as a night of Mojitos and Mesquite in the Sukkah. Looking ahead, on Thursday December 8 the Brotherhood will host a group outing to see the Florida Panthers play the Detroit Redwings, a fun event capped by a Group picture ON THE ICE following the game. Buy your tickets at https://www.tbsmb.org/event/brotherhood-outing-to-see-florida-panthers-game-.html.
Josh Laurence currently serves as Brotherhood President along with Co-President Joseph Pardo; they invite you to join the Brotherhood and make friends that will last a lifetime.
Men's Club is Brotherhood. Learn more about the Temple Beth Sholom Brotherhood of Miami Beach, Florida at https://www.tbsmb.org/brotherhood and on Facebook at https://www.facebook.com/TBSMB. For more information about the Temple Beth Sholom Brotherhood, please email Director of Congregational Engagement Mark Baranek at [email protected] or call 305-538-7231.
The Temple Beth Sholom Brotherhood of Miami Beach is one of the many active, dynamic and vibrant Jewish Men's Clubs and Brotherhoods that populate the Sunshine State.
The Florida Region of the Federation of Jewish Men's Club's serves the needs of Jewish Men's Clubs and Brotherhoods throughout the State of Florida. If you are not yet affiliated with the Federation, then today is the day to join us.
Get to know more about the FJMC Florida Region and our growing statewide network of Jewish Men's Clubs and Brotherhoods at www.FloridaRegionFJMC.org and please visit and LIKE our Florida Region FJMC Facebook Group at www.facebook.com/FloridaRegionFJMC.
About Post Author