FJMC Convention 2023 Update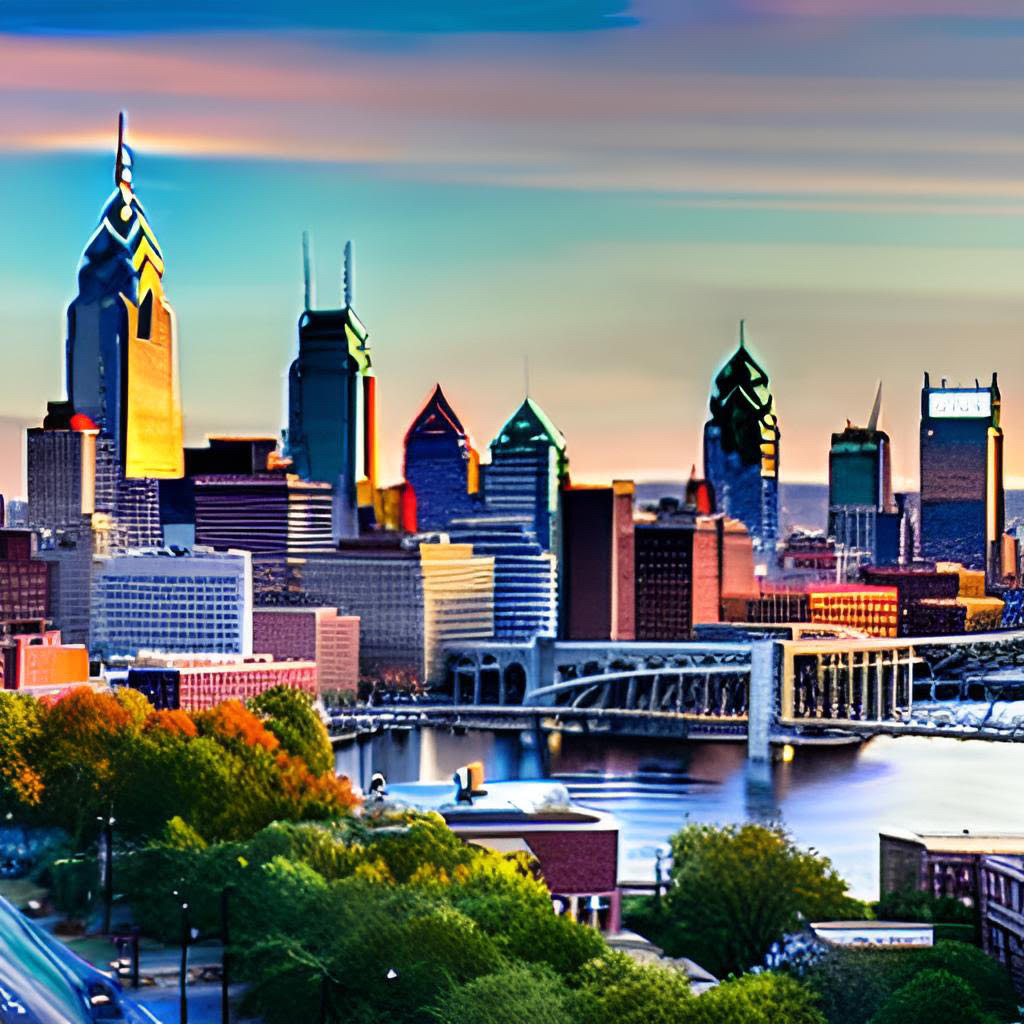 Register for FJMC Convention today at https://www.fjmc.org/register-2023.
The Federation of Jewish Men's Clubs (FJMC) will be hosting it's next biennial Convention in Philadelphia, PA from June 29 to July 2, 2023. Register for FJMC Convention today at https://www.fjmc.org/register-2023.
FJMC Convention is the secret ingredient to ensure the future of your Men's Club or Brotherhood; the intersection of Spiritual and Social, Libation and Learning, a time to reunite with old friends and make new ones, packed with camaraderie and brotherhood, exciting activities and amazing speakers, educational sessions and scotch tastings, Torch Awards, Ma'Asim Tovim Awards, Quality Club Awards, our world famous Cantor's Concert and more.
The focus of today's post is to update you and your spouse or significant other about some of the exciting and engaging tours, experiences and activities being organized in the days prior to and in conjunction with FJMC Convention.
The fun starts on Tuesday morning June 27 with an FJMC golf outing to a private suburban Philadelphia Country Club. The fun continues with an afternoon docent-led tour of (1) Beth Sholom , the only synagogue designed by Frank Lloyd Wright and (2) Rodeph Shalom, the oldest Ashkenazic congregation in the Western Hemisphere. When the sun goes down then then fun continues with a Sunset Boat Tour of Philadelphia on the Delaware River, including snacks and cash bar.
Wednesday June 28 brings an array of choice. Take part in a docent-led 90 minute tour of the National Museum of American Jewish History plus a visit to Mikveh Israel, the oldest continuous synagogue in the US and "Synagogue of the American Revolution".
Join a two-hour docent-led tour of the Simeone Foundation Automobile Museum which contains over 75 historically significant cars including Ferrari, Alfa Romeo, Bugatti, Mercedes, Jaguar, Bentley, Porsche, Aston Martin, Corvette, Ford & more. Visit Philadelphia's Magic Gardens, an immersive mixed media environment that is completely covered with mosaics and everyday objects. Philadelphia is known as a city of murals; this tour includes part of the Mural Mile, the world's largest outdoor art gallery. Take a ride on the "Historically Hilarious BYOB Trolley Tour" of Philadelphia, an entertaining, comedic story-telling adventure through Philadelphia, covering the city's major attractions.
Hungry for more? Take part in a foodies delight with dinner at "Zahav", recipient of the James Beard Award as the best restaurant in the United States. Zahav brings the flavors of Israel's cultural crossroads to Philadelphia. This is your opportunity to indulge in the epicurean delights created by internationally renown owner and chef, Michael Solomonov. After dinner, all Convention attendees are invited to an intimate evening with Ventriloquist and Comedian John Pizzi, one of the hottest rising comedians, magicians & ventriloquists in the entertainment industry, a regular at the Riviera Hotel in Las Vegas, the Borgata Hotel in Atlantic City and a member of the Friars Club in New York City and Los Angeles. Finish your Wednesday night at the after-party featuring a "live" Spirits Tasting presented by Zach Mondrow.
The action continues on Thursday morning June 29, starting with a group Bicycle Ride along the scenic Schuylkill River and environs. For something completely different visit the "Stoogeum", the world's first and largest museum of Three Stooges memorabilia, containing close to 100,000 pieces of Stoogeabilia. The "Stoogeum" includes a vast array of artifacts celebrating the legacy of this legendary comedy team; the 10,000 square-foot building showcases artifacts from 1918 to the present including several interactive displays and an 85-seat movie theater. Join a docent-led tour of the Barnes Foundation, with one of the world's most important collections of impressionist, post-impressionist and modern paintings including works by Renoir, Cezanne, Matisse, Picasso, Van Gogh and Modigliani, displayed alongside African masks, native American jewelry, Greek antiquities and decorative metalwork.
On Friday morning June 30 you are invited to take part in a 90-minute guided tour of the Chanticleer Gardens & Mansion, considered my some to be the most romantic, imaginative and exciting public garden in America. Located 30 minutes from Downtown Philadelphia in the historic Main Line, the Garden is a study of textures and forms; even the drinking fountains are sculptural. It is a garden of pleasure and learning, relaxing yet filled with ideas to take home. Tour includes an air conditioned bus and box lunch. Wash it down with a relaxing and enjoyable Afternoon High Tea with delicious food and good friends at "The Dandelion", a Stephen Starr Restaurant, located near Rittenhouse Square (Dairy/Pareve).
On Saturday July 1, take part in a Shabbat afternoon guided outdoor historical Philadelphia walking tour (2-2.5 hrs., approx. 1.5 mi.) through the cradle of American democracy and following in the footsteps of the Founding Fathers. Some of the sights you will be seeing include President's House, Liberty Bell, Independence Hall, 1st and 2nd Banks of the US, City Tavern, Christ Church, Elfreth's Alley, Ben Franklin Burial Site, Franklin Court, Carpenter's Hall, Betsy Ross House and much more.
Save the dates and bring your spouse or significant other to the City of Brotherly Love for FJMC Convention in historic Philadelphia. Register today at https://www.fjmc.org/register-2023.
Florida Region FJMC encourages every affiliated Men's Club and Brotherhood in the State of Florida to send at least two delegates to FJMC Convention 2023, especially your current and incoming club President and Executive Vice President (EVP). Florida Region FJMC is offering subsidies of up to $500 per person for first time attendees and $300 per person for repeat attendees to help to cover the bulk of the cost of sending YOUR affiliated Florida Men's Club and Brotherhood members to FJMC Convention. Additional funding may be available through your Rabbi's discretionary fund. Cost should not be an impediment to attending.
This message is brought to you by the Florida Region of the Federation of Jewish Men's Clubs (FJMC). We are part of an international confederation of over 200 affiliated Jewish Men's Clubs and Brotherhoods representing over 20,000 members throughout the United States, Canada, Latin America and beyond. Learn more about how your Men's Club or Brotherhood can affiliate at https://www.fjmc.org/content/affiliating-fjmc.
The Florida Region of FJMC serves the needs of affiliated Men's Clubs and Brotherhoods throughout the State of Florida. If you are not yet affiliated with the Federation, then today is the day to join us. Get to know more about the Florida Region of FJMC and our growing network of dynamic Men's Clubs and Brotherhoods at www.floridaregionfjmc.org and please visit and LIKE our Florida Region FJMC Facebook Group at https://www.facebook.com/FloridaRegionFJMC.
About Post Author