On June 22, 2023, members of the FJMC Florida Region Executive Board met via Zoom to elect its biennial slate of officers for 2023 through 2025. The results of the election were as follows:
President – Ed Kochman
Executive Vice President – Jonathan Zimmer
Treasurer – Dr. Moshe Adler
Secretary – Eric Perlman
Technical Advisor/Webmaster – Rich Nebb
Past Regional Past President – Blake Lenett
Regional Advisor(s) – Elliot Burns, Elliott Davis, Mark Givarz
Member(s) at Large – Gary Dalin, Jeff Litt, Michael Danoff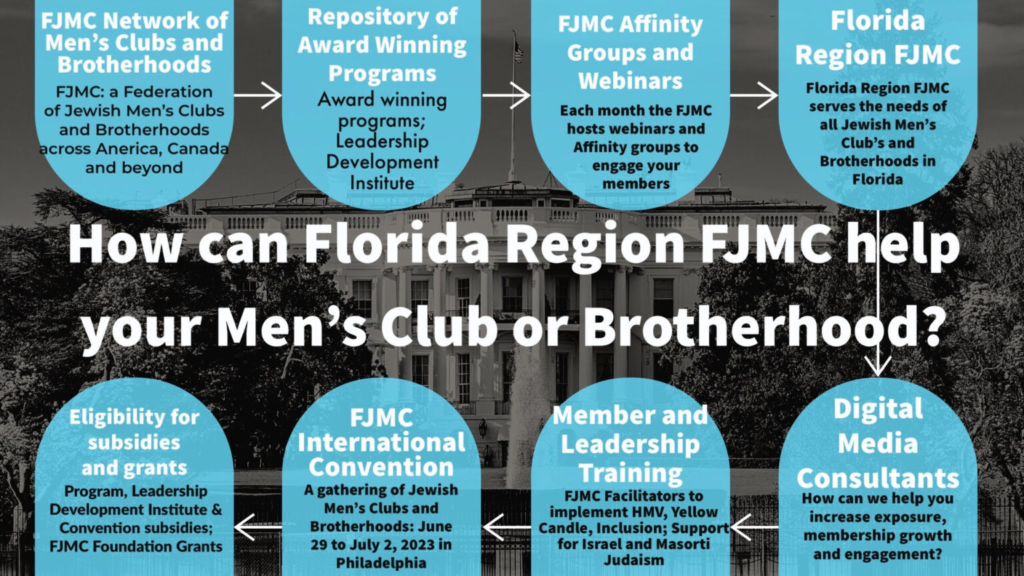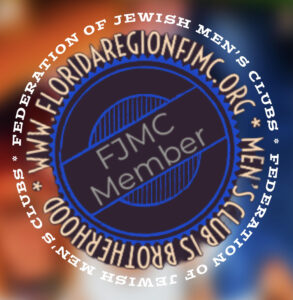 The Florida Region of the Federation of Jewish Men's Clubs (FJMC) is part of a global confederation of over 200 Men's Clubs and Brotherhoods representing over 20,000 members across the United States, Canada, Latin America and beyond. Learn more about how your Men's Club or Brotherhood can affiliate at: https://www.fjmc.org/content/affiliating-fjmc.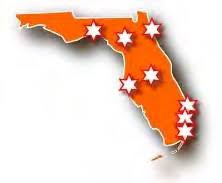 The Florida Region of FJMC serves the needs of affiliated Men's clubs and Brotherhoods throughout the State of Florida. Our mission is to involve Jewish Men in Jewish Life by fostering fellowship and camaraderie between Men's Clubs and Brotherhoods in the Florida Region, inspiring interest and involvement in Jewish worship, Jewish studies, Tikkun Olam and ensuring the success of new and existing leaders of our Florida Men's Clubs and Brotherhoods.
Get to know more about the Florida Region of FJMC and our growing network of dynamic Jewish Men's Clubs and Brotherhoods on our website www.FloridaRegionFJMC.org and please visit and LIKE our Facebook Group at www.facebook.com/FloridaRegionFJMC.