Torah on Tap with the Torat Emet Men's Club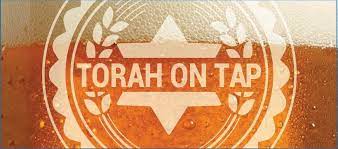 The Temple Torat Emet Men's Club is pleased to kick off it's fall 2022 program schedule with an evening of Torah on Tap at the Mathews Brewery in Lake Worth, Florida on Thursday September 8, 2022 at 7:00p, All Men's Club members and supporters, including, woMen, superMen, spiderMen, and aMen are invited for beer, bubbles, brotherhood and Torah tidbits.
The Mathews Brewing Company is an independent craft brewery located in the City of Lake Worth's new Artisanal District. The brewery is Lake Worth's first brewery and is owned and operated by David Mathews. Mathews Brewing is a playground for the beer lover. With an open brewing facility to see all the action, a comfortable air conditioned taproom, and a wide range of quality beer styles, they have something for everyone.
The brewery has an outside Beer Garden for enjoying our South Florida weather. This area has an outside stage for local live music. The beer garden is also dog friendly as long as dogs are behaved and on a leash.
Mathews Brewing Company has a rotating selection of over two dozen freshly brewed Florida beers and ales on tap, available by the glass or the growler. If you cant decide which beer to taste then try a beer flight with 4 four ounce pours of your favorite libations, including a great selection of wines, bottled cider, and sodas in cans.
Torah on Tap is FREE to attend. The Temple Torat Emet Men's Club will supply the snacks and you PFYOD (Pay For Your Own Drinks). Please RSVP by Thursday September 1 to Rich Nebb at 732-996-4911 or RichNebb@Gmail.com so we can ensure that we will have adequate space reserved for our group. The Mathews Brewing Company is located at 130 South H Street in Lake Worth, Florida 33460 – one block north of Route 1 and two blocks south of Lake Avenue.
Learn more about the Mathews Brewing Company and their locally brewed Florida beers at MathewsBrewingCompany.com
The Torat Emet Men's Club wants you to join us. Together we sponsor blood drives, visit the sick, tutor children, build sukkot and engage in serious discussions. We cultivate volunteers and train leaders, find jobs for those in need, sponsor parent-child activities and athletic events, help families learn to make Shabbat, read Hebrew, commemorate Yom HaShoah and put on tefillin. We help raise needed funds for our synagogue, our community and the global Conservative/Masorti Movement. Men's Club President Ira Brandell welcomes you to learn more about Temple Torat Emet, our inclusive Men's Club and all of our upcoming activities at  https://www.templetoratemet.org/mens-club/.
The Men's Club of Temple Torat Emet is a member of the Florida Region of the Federation of Jewish Men's Clubs. We serve the needs of Jewish Men's Clubs and Brotherhoods across the State of Florida from the Panhandle to Miami. If you are not yet affiliated with the Federation, then today is the day to join us. Get to know more about the FJMC Florida Region and our growing statewide network of Jewish Men's Clubs and Brotherhoods at www.floridaregionfjmc.org and please visit and LIKE our Florida Region FJMC Facebook Group at www.facebook.com/FloridaRegionFJMC.
About Post Author