Jewish Heritage Night at the Tampa Bay Lightning on December 15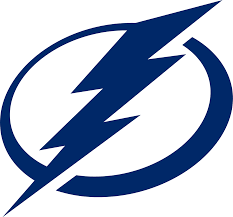 The Florida Region of Federation of Jewish Men's Clubs cordially invites all Jewish Men's Clubs and Brotherhoods in central Florida to SAVE THE DATE on your Club programming calendars – Thursday December 15, 2022 – to take part in a special event.
The Tampa Bay Lightning want you to Be The Thunder for Jewish Heritage Night on Thursday December 15 at Amalie Arena. The puck drops at 7pm when the Lightning will take on the Columbus Blue Jackets for an evening of non-stop Hockey excitement and the Florida Region of FJMC wants you to join us in Brotherhood for an epic night of adrenaline-filled Hockey awesomeness.
Our Tampa Bay Lightning group sales rep Ben Salo has secured a special ticket block, so we can sit together for the all the action as the Lightning Brings The Thunder.
Tickets for this first class Hockey experience are only $38 and include a commemorative pin and a Kosher meal. To secure tickets for your Men's club or Brotherhood to take part in Jewish Heritage Night in Thunder Alley, call Ben Salo at 813-301-6623 or email him at [email protected]
This is the perfect group event for your Florida Region Men's Club or Brotherhood to take part in. It's fun, inexpensive, family friendly and our Tampa Bay Lightning sales rep is working hard to bring us a great hockey night out. Get your tickets now before they sell out. For Questions please contact Ben Salo at (813)-301-6623 or [email protected]
There is power in numbers and the world champion Tampa Bay Lightning are giving us a great deal so come to a Jewish Heritage Night with the Lightning at Amalie Arena and show your Florida Region FJMC Color; Orange.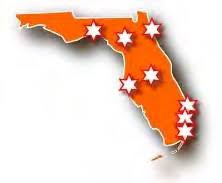 This message of hockey hysteria is brought to you by the Florida Region of the Federation of Jewish Men's Clubs. We serve the needs of Jewish Men's Clubs and Brotherhoods across the State of Florida from the Panhandle to Tampa to Miami and beyond. If you are not yet affiliated with the Federation, then today is the day to join us.
Get to know more about the Florida Region of FJMC and our growing statewide network of dynamic Jewish Men's Clubs and Brotherhoods on our website www.floridaregionfjmc.org and please visit and LIKE our Facebook Group at www.facebook.com/FloridaRegionFJMC.
About Post Author