World Wide Wrap: Superbowl Sunday February 12, 2023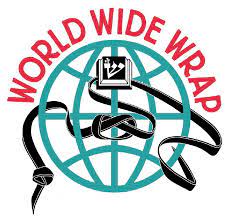 Join the World Wide Wrap on February 12, 2023
Save the Date on your Men's Club, Brotherhood, Sisterhood and Synagogue calendars – Superbowl Sunday morning February 12, 2023 – to take part in FJMC's World Wide Wrap 2023 and join tens of thousands of Jewish men, women and youth across Florida, the United States and around the world as they gather in Brotherhood to participate in a morning minyan and learn about the wonder and joy of Tefillin.
The World Wide Wrap is an international, coordinated minyan encouraging Jewish men and women to learn about and participate in one of the basic mitzvot, or commandments, in the Torah: the wrapping of tefillin. The Babylonian Talmud (tractate Eruvin 96a-b) tells us that Michal, the daughter of King Saul and first wife of King David, wore tefillin without objection from the sages of her day. Be like Michal; strap on your Tefillin and join the World Wide Wrap.
The Florida Region of FJMC invites all Men's Club's, Brotherhoods and Sisterhoods, Synagogues and JCC's in the Sunshine State to register and be counted as part of World Wide Wrap 2023 at www.worldwidewrap.org.
Please Register YOUR Men's Club, Brotherhood, Sisterhood, Synagogue or JCC to take part in the World Wide Wrap 2023 and join the global tefillin connection; you can also regiater as an individual. Learn more about the World Wide Wrap 2023 and other FJMC programs at https://www.fjmc.org/wrap or on Facebook at https://www.facebook.com/FJMCWWW/.
This message is brought to you by the Florida Region of the Federation of Jewish Men's Clubs. We serve the needs of our affiliated network of Jewish Men's Clubs and Brotherhoods throughout the State of Florida. If you are not yet affiliated with the Federation, then today is the day to join us.
Get to know more about the Florida Region of FJMC and our growing network of dynamic Jewish Men's Clubs and Brotherhoods on our website www.floridaregionfjmc.org and please visit and LIKE our Facebook Group at www.facebook.com/FloridaRegionFJMC.
About Post Author