Apply for a 2023 Torch Award Today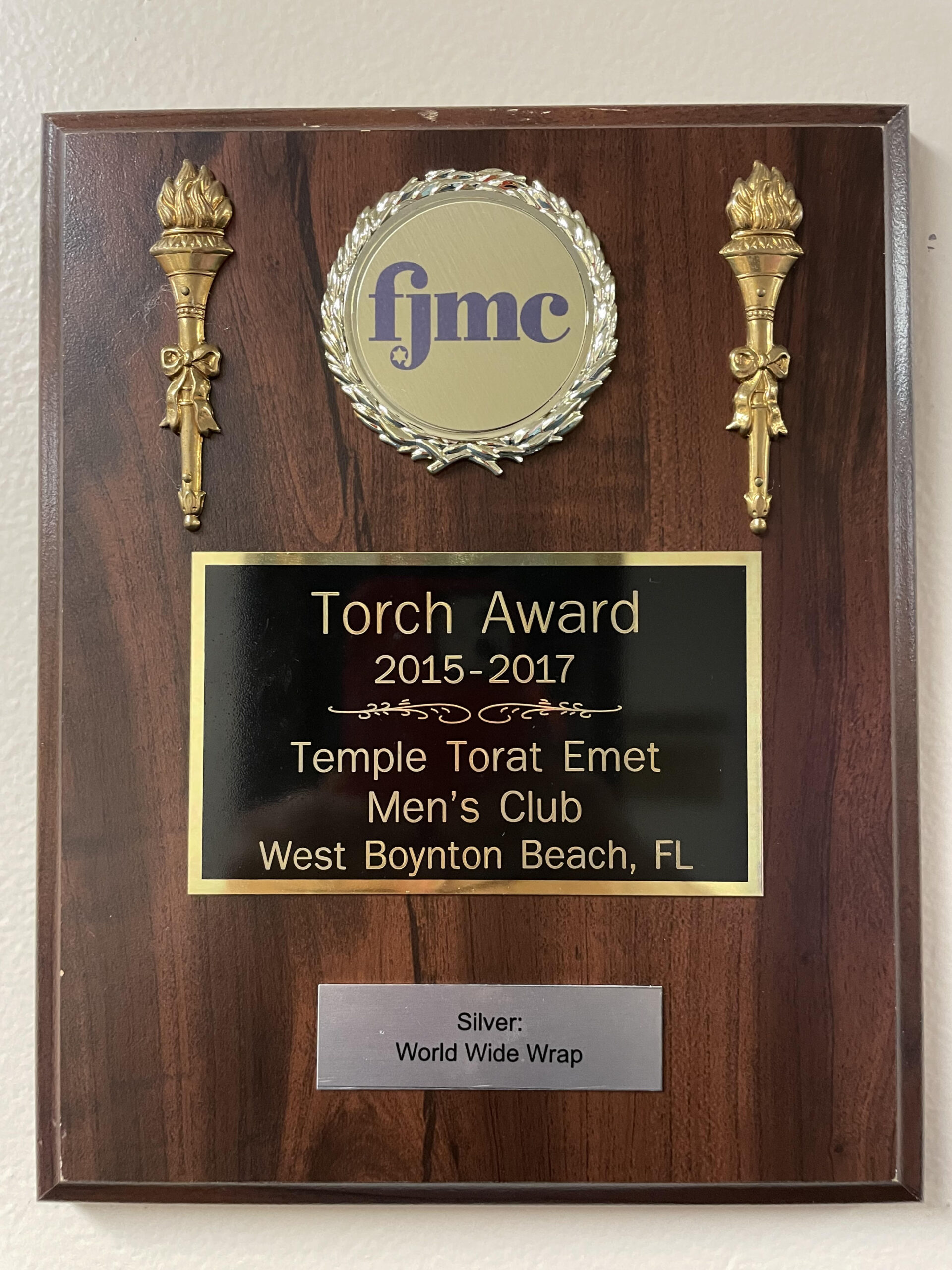 Light The Way With a Torch Award
The FJMC recently posted guidelines and program categories for your Men's Club or Brotherhood to qualify for a 2023 Torch Award.
The FJMC Torch Award was created to encourage the development of innovative programming, recognize those clubs that develop quality programming, build community and support the growth and development of their clubs. Bring international recognition to your Brotherhood today by creating and documenting your innovative programs now.
The basic eligibility guidelines to earn a 2023 FJMC Torch Award for your Men's Club or Brotherhood's outstanding programs and activities are (1) your Men's Club or Brotherhood must be an FJMC Member in good standing as of March 31, 2023, (2) programs to be considered must take place between April 15, 2021 and May 11, 2023 and (3) you application for a Torch Award must be submitted to FJMC prior to April 27, 2023 with additional "points" awarded for early application submission before March 15, 2023.
FloridaRegionFJMC.org wants YOUR Men's Club or Brotherhood to achieve the honor of earning an FJMC Torch Award. There is no need to recreate the wheel; you can discover ideas from hundreds of previous Torch Award winners at https://www.fjmc.org/torch-awards-overview. Create your unique and innovative programming either by significantly altering and enhancing a previous program idea or by creating a new novel program. FJMC Torch Awards are granted for innovative, adapted or enhanced program development in many different categories. If you are not sure where to start then Florida Region FJMC has Regional Consultants that can offer assistance to your Men's Club or Brotherhood.
This message is brought to you by the Florida Region of the Federation of Jewish Men's Clubs. We are part of a confederation of over 200 Jewish Men's Clubs and Brotherhoods representing over 20,000 members across the United States, Canada, Latin America, Mumbai, India and beyond. Learn more about how your Jewish Men's Club or Brotherhood can affiliate with the FJMC at: https://www.fjmc.org/content/affiliating-fjmc.
The Florida Region of FJMC serves the needs of affiliated Men's Clubs and Brotherhoods throughout the State of Florida. If you are not yet affiliated with the Federation, then today is the day to join us. Get to know more about the FJMC Florida Region and our growing statewide of Jewish Men's Clubs and Brotherhoods at www.FloridaRegionFJMC.org and please visit and LIKE our Florida Region FJMC Facebook Group at www.facebook.com/FloridaRegionFJMC.
About Post Author