Mike White named as Beth Shalom Brotherhood "Tom Magariel Man of the Year"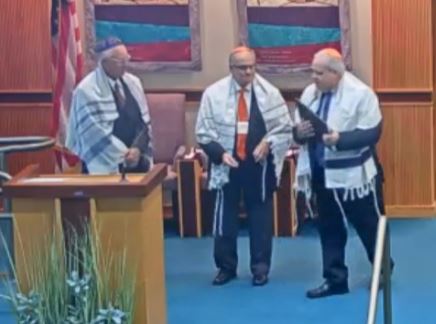 Congregation Beth Shalom Brotherhood is proud to announce this year's Tom Magariel Man of the Year Award was awarded to past club president, Mike White. Co-presidents Frank Rubin and Jeff Brown presented the award to Mike at the annual Brotherhood Shabbat which was held in-person and live-streamed on March 26, 2022. Mike is the impetus behind the CBS Brotherhood's Annual Deli Nite which has become its signature event. He is also extremely involved in the CBS Purim Gala and Jewish Film Festival. His amazing energy and dedication to the Brotherhood, Congregation, and Jewish Community is truly inspiring.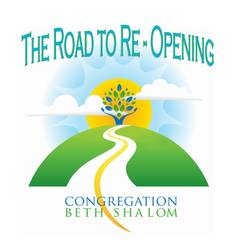 The CBS Brotherhood as a group of individuals dedicated to the growth of our organization and the building of a strong fellowship amongst the men of CBS. The Brotherhood offers you many ways to participate in strengthening the synagogue and community by mixing opportunities for service with chances for men to interact both socially and spiritually. Whether you choose to chair an event, join the board, or just show up; connecting with fellow Jews with a sense of purpose will improve the quality of your life. Together, we can do so much more!
Upcoming entries on the CBS Brotherhood calendar include boxing Yom HaShoah candles on April 3, Membership Appreciation Luncheon on April 10, Lag B'Omer celebration on May 19 and a Whiskey Distillery Tour on June 12. Learn more about the CBS Brotherhood at https://www.cbsclearwater.org/cbs-brotherhood.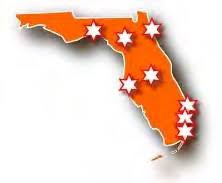 The CBS Brotherhood is one of the dozens of active and dynamic Jewish Men's Clubs that weave the tapestry of the Florida Region of the FJMC. We serve the needs of Jewish Men's Clubs and Brotherhoods across the State of Florida from the Panhandle to Miami. If you are not yet affiliated with the Federation, then today is the day to join us. Get to know more about the Florida Region of FJMC and our growing statewide network of dynamic Jewish Men's Clubs on our website www.floridaregionfjmc.org and please visit and LIKE our Facebook Group at www.facebook.com/FloridaRegionFJMC.
About Post Author