Bring the Abayudaya to FJMC Convention 2023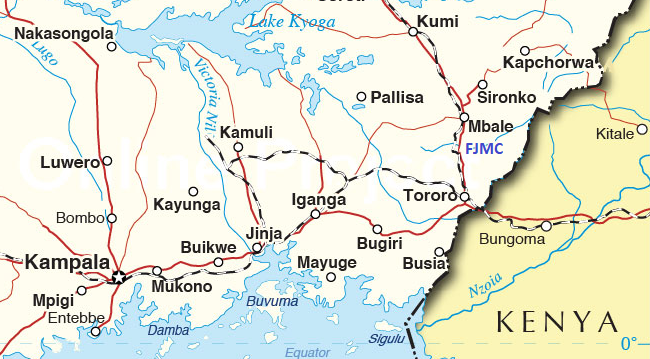 An appeal from Al Davis, FJMC Northern NJ Region Past Regional President
An appeal from Al Davis, FJMC Northern NJ Region Past Regional President:
Shalom Aleichem,
I am reaching out to you today to enlist your individual club and region's assistance in bringing to fruition a new and timely FJMC initiative to bring one of the leaders of the Abayudaya Region to our International Convention 2023. The history of this group of our Jewish brethren dates back to the late 1800's, but the involvement of the FJMC in helping them to increase their Jewish awareness and knowledge of Conservative/Masorti Jewish rituals and practices is relatively recent. Some of you may be aware of the involvement of the Seaboard Region in helping this group to raise money via the sale of their beautiful and unique kippot. In fact, many of the regions across the USA have purchased them for their regional officers. A complete history if the Abayudaya is beyond the scope of this missive.
Beyond the day-to-day struggles of our Abayudayan brethren in Uganda – they are dirt poor – they are also struggling to build a growing and vibrant Jewish community. As I write this, they are in the process of completing their very first mikvah. The FJMC, in keeping with their key principle of "Involving Jewish Men in Jewish Life," has reached out to Ugandan Jewish leaders and helped them to develop and build an Abayudayan Region, which now encompasses several clubs. Those of you who attended Conventions in 2015 and 2017 may have met Aaron Moses (l"z) from that region. In addition to the financial assistance we have offered via the Seaboard region's adoption of them, many FJMC leaders have provided other resources in terms of siddurim, talitot, chumashim, and leadership guidance and documents. As you can imagine, a key component to their success is their ties to the FJMC leadership here in America,
If you think CoVid hit us hard, try to imagine the effect it had on this isolated group of Jews trying to keep kosher, Shabbos, Yom Tov, and all other things Jewish cut off from virtually everything. With the pandemic on the wane, we are bringing back our live Convention in June and July of 2023 and we are determined to bring at least one of our Abayudayan leaders, Aaron Maiso, to this event. To do so, we will need to raise several thousand dollars and we are reaching out to all of the clubs in our New York Metro, Hudson Valley, Northern New Jersey, and MidAtlantic Region seeking a donation of $100 to help make this critical project a reality.
FJMC President, Allan Kahan, has blessed this endeavor as has placed me as assigned this as an 'action item' for me. While I am thrilled to be the point man on this project (though I detest shnurit), the only way that this project is a success is if all of the clubs in our regions, who are financially able to do so, pitch in and make this a reality. Please bring this topic up at you next club board meeting and secure an allocation to cover this donation. Then, in as timely a manner as possible, get back to me with your pledge at Rebavram28@gmail.com. Air fares go up- every day that we delay.
Thank you all for your anticipated support. B'vracha,
Al Davis, Past Regional President FJMC Northern NJ Region
Al Davis is a senior FJMC Consultant from the Northern NJ Region. He's served (at least) two terms on the FJMC Executive Committee and is both a Past Regional President (4 times) and Past Club President. Al also serves as liaison to the FJMC NY Metro Region.
The Florida Region of the Federation of Jewish Men's Clubs (FJMC) stands in solidarity with FJMC Northern NJ Region to share and repost this message. We are part of a global confederation of over 200 affiliated Jewish Men's Clubs and Brotherhoods representing over 20,000 members across the United States, Canada, Latin America, and beyond.
If you are not yet affiliated with the Federation, then today is the day to join us. Learn more about how your Jewish Men's Club or Brotherhood can affiliate with the FJMC at: https://www.fjmc.org/content/affiliating-fjmc.
The Florida Region of FJMC serves the needs of affiliated Men's Clubs and Brotherhoods throughout the State of Florida. Get to know more about the FJMC Florida Region and our growing network of affiliated Men's Clubs and Brotherhoods at www.floridaregionfjmc.org and please visit and LIKE our Florida Region FJMC Facebook Group at www.facebook.com/FloridaRegionFJMC.
About Post Author