Spotlight On: Aventura Turnberry Jewish Center Brotherhood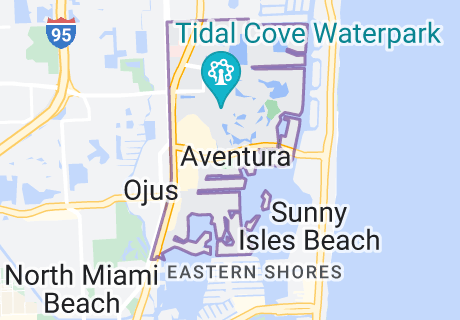 Join the Aventura Turnberry Jewish Center Brotherhood
Located in northeastern Miami-Dade County, Florida, 17 miles north of the city of Miami and part of the Miami metropolitan area, the Aventura Turnberry Jewish Center (ATJC) is a vibrant, diverse and multi-generational Conservative Jewish Synagogue Community committed to learning (Limmud לימוד), practice (Mitzvot מצוות), values (Middot מידות), peoplehood (Am Yisrael עם ישראל) and the State of Israel (Medinat Yisrael מדינת ישראל). They offer a wide range of spiritual, cultural, educational and social programming for members of all ages.
The Aventura Turnberry Jewish Center Brotherhood is dedicated to involving men of all ages in Jewish life through social, educational, religious and civic activities. Each year The ATJC Brotherhood provides quality and relevant programming to help develop and enhance our knowledge and understanding of Judaism, and provide needed service and help with fundraising for the synagogue.
Over the past several years the Men of the ATJC Brotherhood participated in many Florida Region FJMC programs including World Wide Wrap & Brotherhood Blood Drive, the FJMC Yellow Candle Program and Guy's Night Out. The ATJC Brotherhood offers a full calendar of events, ranging from breakfasts with thought-provoking speakers and social action events, to tzedakah for the congregation. They also serve as ushers on Shabbat and during the High Holy Days and co-sponsor some events with the Ya Ya Sisterhood. The ATJC Brotherhood welcomes all male temple members to join and help us to fulfill our goal of service to the Temple.
Men's Club is Brotherhood. ATJC Brotherhood President Sam Katz invites you to learn more about the Aventura Turnberry Jewish Center Brotherhood at https://www.atjchome.org/brotherhood and on Facebook at https://www.facebook.com/aventuraturnberryjewishcenter/. For more information about the ATJC Brotherhood, please email Sam Katz at samuelkatz9395@gmail.com.
The ATJC Brotherhood is a proud member of the Federation of Jewish Men's Clubs (FJMC), an international confederation of over 200 Jewish Men's Clubs and Brotherhoods located throughout the United States, Canada, Central and South America and beyond. Learn more about how your Men's Club or Brotherhood can affiliate at https://www.fjmc.org/content/affiliating-fjmc.
The Florida Region of FJMC serves the needs of our affiliated network of Jewish Men's Clubs and Brotherhoods throughout the State of Florida. If you are not yet affiliated with the Federation, then today is the day to join us. Get to know more about the FJMC Florida Region and our growing network of Jewish Men's Clubs and Brotherhoods at www.FloridaRegionFJMC.org and please visit and LIKE our Florida Region FJMC Facebook Group at www.facebook.com/FloridaRegionFJMC.
About Post Author