Wine on the Vine
In the 1950's and 60's, we helped Israel become a stong and fertile country by planting trees throughout the land so that the barren hillsides could, once again, become rich and fertile. [You still can plant such trees through numerous organizations.].
But a younger generation, wanting to help Israel take its 'rightful place' in the food and wine world, can now plant vines which will grow the grapes to make the delicious (and kosher) wine. Whether for a special birthday, Bar or Bat Mitzvah, to remember a loved one, or for a wedding or to thank a person in a unique way, purchasing a vine (or more than one) is just a click away.
At the present time, there are nine (9) vineyards which are part of the program, which are described below. Or, you can just go and purchase a vine (for $18.00 a vine), as well as designate a charity you'd like to support with your purchase. [FYI. You don't need to select a specific vineyard during your purchase.]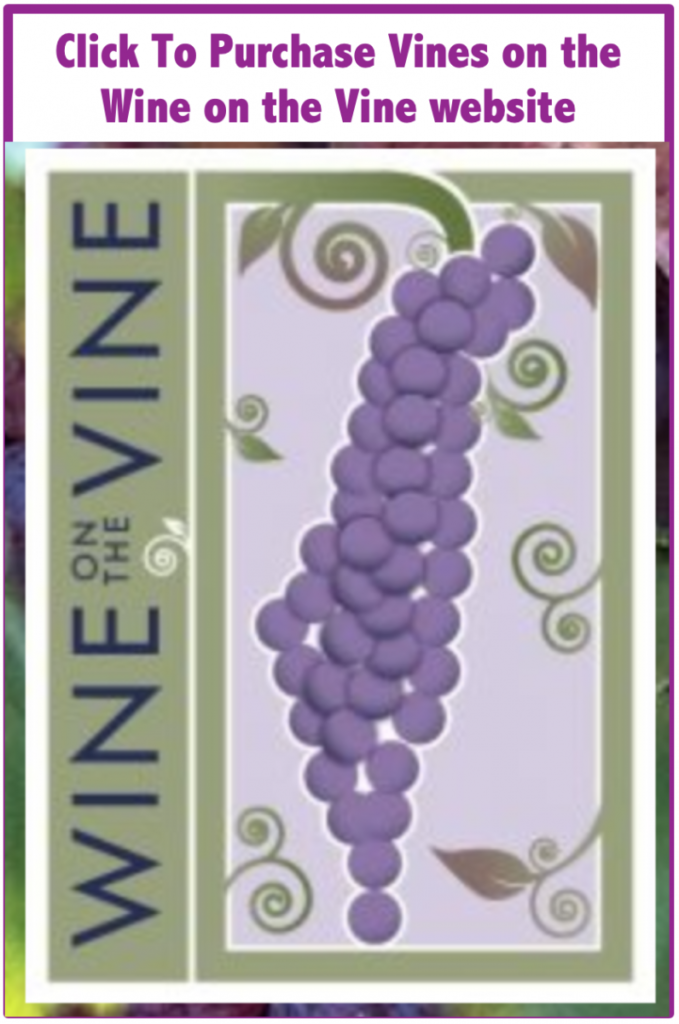 BRAVDO WINERY
Bravdo Winery lies on the foot hills of Judean Mountains, not far from the unique archeological site of Tel Gezer. Bravdo is a family boutique winery, one of the first in Israel. The winery is owned by 2 families: Shoseyov – Alony, Bravdo – Arkin. Families of three generations of vineyard growers. The two winemakers, Prof. Ben Ami Bravdo and his former student, Prof. Oded Shoseyov, hold worldwide reputations in the fields of vineyard growing and wine making. Bravdo winery includes unique approaches to agriculture, science and terroir. The Bravdo team is driven by curiosity, scientific knowhow and the aim of making good wines which require excellent agriculture. Bravdo is an Estate Winery, where all the wine is made from the grapes growing in the vineyards surrounding the winery: A Single Vineyard Winery.
GUSH ETZION WINERY
The Gush Etzion Winery story embodies the renewal of ancient Jewish traditions of agriculture and wine-making in the hills of Judea; its purpose is to turn the region into one of the most important and abundant wine regions in Israel and the world. Shraga and Tamar Rozenberg started making wine from blackberries as a hobby not long after they moved to Efrat in 1986. They soon moved on to grapes, and the hobby transformed into a very serious passion. In 1995 the Rozenbergs drew up plans to create a winery at The Gush Etzion junction, partnering with local Kibbutzim to plant vineyards. The first grapes were harvested a year later and today, over 600 dunams of vineyards are planted throughout Gush Etzion with the Winery proudly standing at its center, still run by the Rozenberg family. Meanwhile, the winery has expanded to include a restaurant, a garden and more including an archaeological exhibit teaches about ancient winemaking and its continuities with modern processes.
HERZBERG WINERY
New! Boutique Winery. Herzberg Winery is a family owned and operated winery in Moshav Sitriya, found between Ramle and Rechovot. The Herzberg family emigrated to Israel from France in 1968 and have implemented the art of French wine-making into their Israeli wines, such as aging them for a minimum of 12 months in traditional oak barrels. Their wines are produced using time-tested natural methods and and in limited editions, and they grow the grapes themselves with minimal intervention in 10 dunam of vineyards adjacent to the winery. Their wines include Cabernet Sauvignon, Merlot, Malbec and Petite Sirah. The winery is managed by Max Herzberg, a veteran biotechnologist, who was crowned the 2018 Israeli Winemaker of the Year by Foodis Magazine, and his son Yoel Herzberg, who is also a set designer for international films and plays.
JEZREEL VALLEY WINERY
Jezreel Valley Winery is a boutique winery located in HaNaton, Israel dedicated to true Israeli winemaking. The sun-loving varietals and the winemaking style reflect a new world of original Israeli wine. In Jezreel's vineyards, grapes are grown from local Mediterranean varieties that together create wines especially suited to the regional climate.
Their wines are characterized by intensities of clear, local flavors and smells along with continuous freshness, rendering them particularly flattering to Israeli and Mediterranean cuisines. In recent years, the Jezreel Valley Winery has become one of the most successful Israeli wineries in the world, receiving the highest accolades and scores from the world's best wine critics.
Jezreel Valley Winery embodies the purity of Israeli winemaking, and brings this unique sensibility and their high-quality Mediterranean wines to world recognition.
MAIA WINERY
'Mediterranean Approach, Israeli Art' – MAIA – the name aptly signifies the wine producer's approach.
All the wines produced by MAIA are blends of Mediterranean varietals. Grown under similar conditions to the more traditional wine producing countries yet there is a subtle difference: unique soil and weather conditions.
Yiannis Paraskevoulos, the pioneer of the Greek wine renaissance together with David Bar-Ilan and the viticultural expert Kostas Bakasietas have together created wines that harness the flavours and scents of the Mediterranean with a touch of Israel.
SHILOH WINERY
Wine has always been a part of Jewish tradition. The abundance of biblical winepresses discovered in present-day Shiloh attests to this and is the root of our modern winery. Established in 2005, the winery overlooks the breathtaking Shiloh River and Samarian
Hills in the most ancient terroir in the world. Selecting only the best grapes from this region, we combine state-of-the-art technology with the uncompromising professionalism of winemaker Amichai Luria.
The result: wines that sweep awards at international wine competitions and are sought after by connoisseurs around the world.
TABOR WINERY
Tabor winery is situated in the heart of the fertile Galilee. Our vineyards and winery lay in the foothills of Mt. Tabor. This unique location provides an ideal climate for growing grapes, as well as different soil types. These factors, and our highly skilled and dedicated team, help to make tabor wines special; wines that exhibit the natural grape aromas and flavors. A bottle of Tabor will always enhance your gatherings and special moments.
TANYA WINERY
Tanya Winery is a boutique family winery established in 2001 by Yoram Cohen and named after his daughter, Tanya. The winery is located in the village of Ofra, which is located in the Binyamina area north of Jerusalem, 900 meters above sea level.
Many ancient wine presses dating back 3,000 years have been found in the area surrounding Ofra, which serves as impressive evidence of an ancient wine production industry in Israel's Central Mountain region. Continuing this tradition of winemaking in the region, Tanya Winery produces Cabernet Sauvignon, Merlot, Shiraz and Cabernet Franc grapes on their 42 dunams of land.
The winery produces 40,000 bottles per year in 8 different "series," each one named after another one of Yoram's chidlren, including "Techelet," "Ivri," and "Enosh."
TULIP WINERY
In 2003, the Yitzhaki family fulfilled a special dream of theirs and established a winery that combines top quality wine production, alongside contribution to the community. The family chose to locate the winery on a hillside, in the northern edge of the Carmel Mountain, in a small pastoral village, Kfar Tikva, overlooking the magnificent views of the Jezreel Valley.