You, Your Club and the FJMC Wellness Program

Get Healthy Be Happy
You, Your Club and the FJMC Wellness Program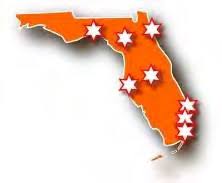 We want you to live a long and healthy life. You want to live a long a healthy life. I'm glad we agree.
The goals of the FJMC Wellness Program are to increase awareness of health and wellness issues by our members, encourage Men's Clubs to adopt wellness programming as an integral part of their mission, add visibility and vitality to Men's Club programming on a local level and create another "portal of entry" for men otherwise not involved to play an active role in their Men's Club. Bringing a Wellness Program to your Men's Club can help revitalize your Club membership and enhance the club's reputation in your shul and the greater community by promoting and enhancing wellness of your members.
There are many ways for your Club to implement a Wellness Program. Some suggestions include Speaker Programs, "Hearing Men's Voices" type discussions or Weigh-ins (men's only weight watchers). Other suggestions include organizing a weekly group work-out at a gym (or onsite at the shul) or a Ballroom Dancing. Many of our Men's Clubs earned an FJMC Torch Award for their Wellness Programs.
For example, Beth Torah Men's Club of North Miami Beach organized a Health, Wellness, and Safety expo. They presented over 30 local health professionals and karate clubs. The event catered to all age groups, activities for toddlers with local gyms and karate clubs, lectures, blood donations and hospital involvement. They had pertinent information on Medicare benefits, organ donations and Jewish genetic diseases. Men's Club brought their members, the great local community and many health professionals together. The motto of the day was look hot and fell good no matter what our age. It was a successful fundraiser, a successful FUN raiser and it raised visibility of Men's Club.
Shomrei Torah Synagogue Men's Club (of West Hills, CA) established a recreational bicycle club for its members. To encourage tzadeka and help raise health consciousness, Club members signed up for the "Tour de Cure", a nationwide program of the American Diabetes Association ("ADA") whose goal is to prevent and cure diabetes and to improve the lives of all people affected by diabetes. The Club raised awareness for a good cause, raised over $2,500 for the ADA and rode over 100 combined miles.
The Brotherhood of Temple Israel (Sharon, MA) developed the Combined Temples Golf Tournament as way to combine the energies and talents of five area Men's Clubs to provide a great day of golf and camaraderie. A unique, turnkey model was created to produce the tournament such that more synagogues can become involved with little effort required on their part. The proceeds of this successful fundraiser were shared among the five participating Clubs.
Temple Beth Torah Sha'aray Tzedek of Tamarac, Florida organized a successful FUN fundraiser in the form of a 5K "Let My People Run & Fitness Walk". The Florida Region FJMC is here to help your Men's Club implement a successful Wellness program.
Get to know more about the Florida Region of FJMC and our growing statewide network of dynamic Men's Clubs on our website www.FloridaRegionFJMC.org and visit our FJMC Florida Region Facebook Group at www.facebook.com/FloridaRegionFJMC
About Post Author