Bring your Brotherhood to Chanukah Hockey Night Out with the Florida Panthers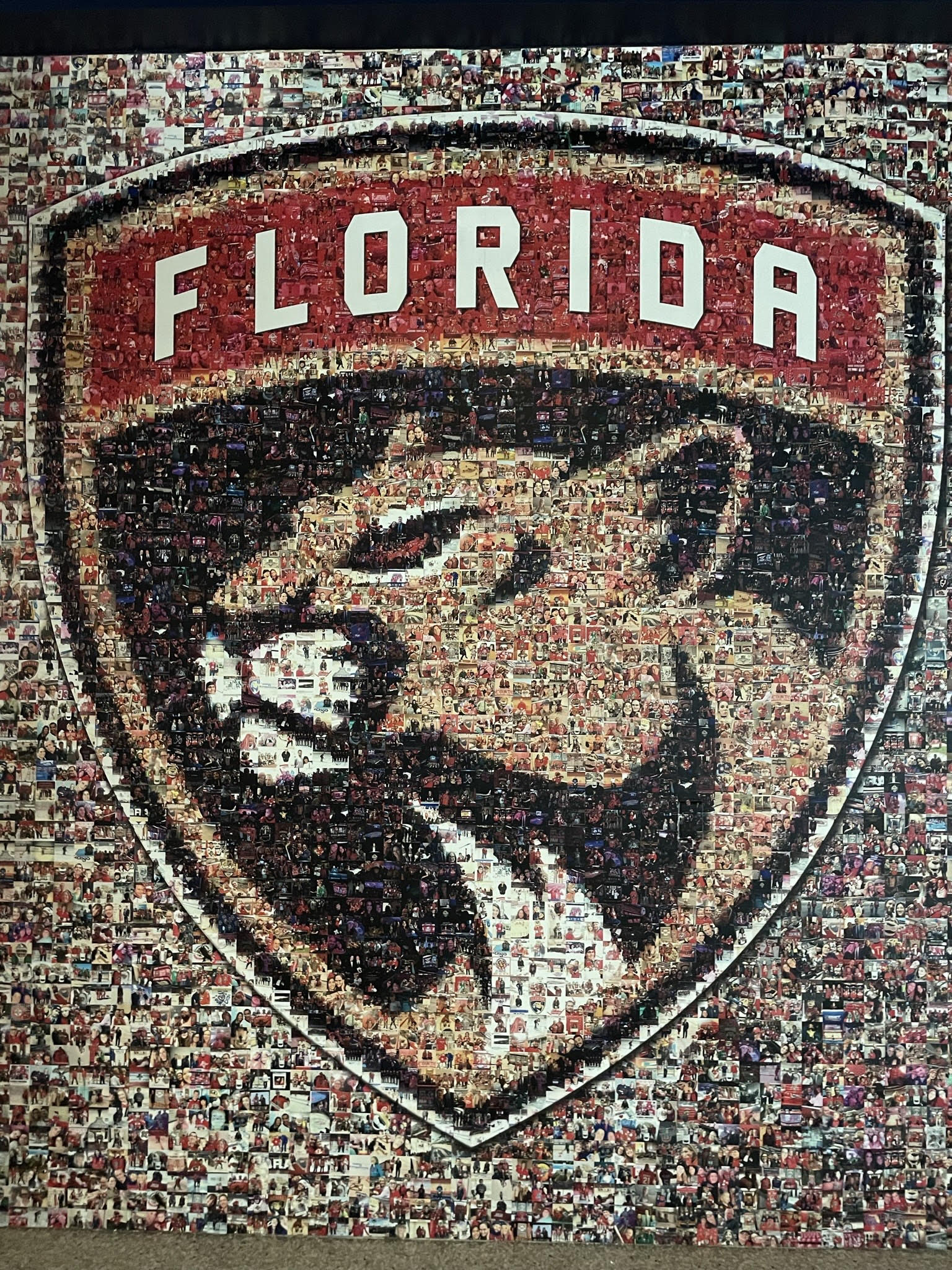 See the Florida Panthers LIVE on Wednesday December 21 with Florida Region FJMC
The Florida Region of FJMC in partnership with Temple Beth Am Men's Club invite you to a Chanukah Hockey celebration to remember on Wednesday December 21 with the Florida Panthers at the FLA Live Arena in Sunrise, Florida, just west of Ft. Lauderdale. The puck drops at 7pm when the Panthers take on the NJ Devils for an evening of non-stop Hockey excitement and the Florida Region of the Federation of Jewish Men's Club's wants you to join us in Brotherhood for an event of epic proportion.
ALL Florida Region FJMC Men's Club's and Brotherhoods are invited to join together for an epic night of Adrenalin filled Hockey awesomeness. Larry Schwartz of Beth Am Men's Club has secured a ticket block in Section 128 rows 11-15, just behind the goalie's crease, so we will have a front row seat for all the action as the Panthers maul the Devils and send them and their red pointy tails back to the swamps of New Jersey.
Details are still being finalized but the Panthers are working with our group to provide space for a pre-game Chanukah tailgate party, a code for a discounted parking on game night and an opportunity for a post-game group photo on the ice. Tickets for this first class Hockey experience are only $56, in limited quantity and will sell out quickly.
—> https://www.beth-am.org/event/Panthers2022/ <—
You will receive digital tickets through email at least one week before the game. Get your tickets now before they sell out !!! For Questions please contact Temple Beth Am Men's Club president, Larry Schwartz, at (954)-298-8923 or at mensclub@beth-am.org
There is power in numbers and the Florida Panthers are giving us a great deal so come to a Chanukah Hockey Guys Night Out with the Panthers – LIVE – and show your Florida Region FJMC Color; Orange.
The Temple Beth Am Men's Club is a proud member of the Federation of Jewish Men's Clubs and part of a statewide network of active and dynamic Jewish Men's Clubs that form the Florida Region of the FJMC. We serve the needs of Jewish Men's Clubs and Brotherhoods throughout the State of Florida. If you are not yet affiliated with the Federation, then today is the day to join us.
Get to know more about the Florida Region of FJMC and our growing statewide network of dynamic Jewish Men's Clubs and Brotherhoods on our website www.floridaregionfjmc.org and please visit and LIKE our Facebook Group at www.facebook.com/FloridaRegionFJMC.
About Post Author