FREE Website and Social Media Checkup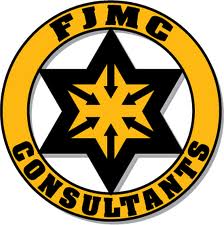 How can Florida Region FJMC help your Men's Club or Brotherhood?
Over the past several months, the Florida Region of FJMC has been taking a deep dive into the Metaverse of Men's Club, viewing countless websites and Facebook pages to learn about close to one hundred different Jewish Men's Clubs and Brotherhoods that populate the sunshine state. This virtual journey through a wonderland of websites and a sea of social media has has resulted in the conclusion that some Men's clubs and Brotherhoods have an excellent web and social media presence; others haven't updated their website content in years; the rest are nearly invisible.
One of the ways that the Florida Region of FJMC serves the needs of our affiliated network of Jewish Men's Clubs and Brotherhoods is through a free, comprehensive review and analysis of your club's website and social media presence to help identify potential problems and suggest improvements to facilitate greater exposure and membership growth for your Men's Club, Brotherhood and ultimately, your synagogue. We can also help to cross promote your club events and activities and increase traffic to your website with www.FloridaRegionFJMC.org, the home for news and information about Jewish Men's Clubs and Brotherhoods in the Sunshine State.
We also serve the needs of our affiliated Men's Club's and Brotherhoods through Club member and leadership training, access to FJMC Affinity Groups as well as a network Regional Consultants to help your club implement and facilitate FJMC programs such as the Shoah Yellow Candle program, World Wide Wrap, Hearing Men's Voices, the Inclusion Initiative, Choose Shabbat, the Imagine Life Initiative, Hebrew literacy and much more. Through the FJMC Foundation, your affiliated Men's Club or Brotherhood can also qualify for funding grants to seed creative and innovative program initiatives.
We involve Jewish Men in Jewish Life through our robust and growing network of Jewish Men's Clubs, Brotherhoods and Individual Members throughout the State of Florida. We accomplish this mission by mentoring our leaders at the club and regional level, developing programming that better connects people of all ages to the Jewish community and forming meaningful long-lasting relationships based on camaraderie, common interests and core values.
If you are not yet affiliated with the Federation, then today is the day to join us. Get to know more about the FJMC Florida Region and our growing statewide network of Jewish Men's Clubs and Brotherhoods at www.FloridaRegionFJMC.org and please visit and LIKE our Florida Region FJMC Facebook Group at www.facebook.com/FloridaRegionFJMC.
About Post Author