Recycle your way to a Torch Award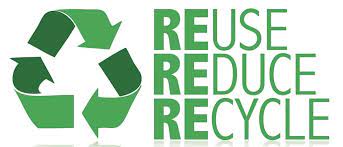 Earn an FJMC Torch Award for your Men's Club or Brotherhood.
If you are looking for a unique way to earn a Torch Award for your Men's Club or Brotherhood then start by saving the world. The Beth Torah Men's Club of Richardson, TX recently earned a Gold Torch Award for their Shred-A-Thon and E-waste Recycling Program. It was a great environmentally conscious event and an unanticipated significant fundraiser.
Beth Torah Men's club club representative Brian Rubinstein explained, "The program idea was initially a small shredding event in the synagogue parking lot over 6 years ago. The first year we did it, we barely broke even on costs. It was then that we realized such an event required reaching beyond the synagogue community and that we could make a fundraiser out of our community service event by moving to a busy street corner at the local kosher grocery store. We contracted with an on-site shredding company, posted flyers advertising the event, advertised on local Facebook groups and NextDoor groups in the area surrounding the store. The next year we added the component of collecting e-waste. Through volunteers and the help of our partners with the shredding and ewaste, we collected donations totaling over $3000 in the 4 hour period of the event. After expenses, our club netted approximately $2500 which is a significant amount towards our club's operating budget for general yearly expenses."
The FJMC Torch Award was created to encourage the development of innovative programming, recognize those clubs that develop quality programming, build community and support the growth and development of their clubs. The FJMC recently posted guidelines and program categories for your Men's Club or Brotherhood to earn a 2023 Torch Award.
The basic eligibility guidelines to earn a 2023 FJMC Torch Award for your Club or Brotherhood's outstanding programs and activities are (1) your Men's Club or Brotherhood must be an FJMC Member in good standing as of March 31, 2023, (2) programs to be considered must take place between April 15, 2021 and May 11, 2023 and (3) you application for a Torch Award must be submitted to FJMC prior to May 18, 2023 with additional "points" awarded for early application submission before March 15, 2023.
FloridaRegionFJMC.org wants YOUR Men's Club or Brotherhood to achieve the honor of earning an FJMC Torch Award. There is no need to recreate the wheel; you can discover ideas from hundreds of previous Torch Award winners at https://www.fjmc.org/torch-awards-overview. Create your unique and innovative programming either by significantly altering and enhancing a previous program idea or by creating a new novel program. FJMC Torch Awards are granted for innovative, adapted or enhanced program development in many different categories. If you are not sure where to start then Florida Region FJMC has Regional Consultants that can offer assistance to your Men's Club or Brotherhood.
This message is brought to you by the Florida Region of the Federation of Jewish Men's Clubs. We serve the needs of Jewish Men's Clubs and Brotherhoods throughout the State of Florida. If you are not yet affiliated with the Federation, then today is the day to join us.
Get to know more about the FJMC Florida Region and our growing statewide network of Jewish Men's Clubs and Brotherhoods at www.FloridaRegionFJMC.org and please visit and LIKE our Florida Region FJMC Facebook Group at www.facebook.com/FloridaRegionFJMC.
About Post Author