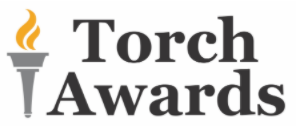 The goal of Torch Awards is to encourage the development of innovative programming, recognize those clubs that develop quality programming, build community, and support the growth and development of their clubs. We also want to share information about programs that can easily be used by clubs in the future.
The purposes of the Torch Award Program are to:
Promote development of new, adapted or enhanced club programming and practices.
Reward programs and practices that achieve excellence. Gold, Silver and Bronze Torch Awards are presented across various categories based on the individual quality of programs.
Disseminate the best of club programming and practices. Awarded entries will be accessible through the FJMC website for other clubs to read, view video, adopt or adapt.
Use Torch Awards as example programs to assist all FJMC clubs to qualify for the FJMC Quality Club Awards.
Provide selected entries for display at a Convention Program Fair, showcasing the effort and creativity of Men's Clubs around the world.
Educate and stimulate club leaders at Convention with program ideas.
The FJMC Florida Region congratulates all of our Florida Clubs who have earned Torch Awards for their innovative programming. Some of these include the Ohev Shalom Men's Club of Maitland, FL who earned a GOLD Award in Club Administration for the "COS Men's Club Monthly Newsletter", a second GOLD Award for it's take on "World Wide Wrap 2019", a SILVER Award for Best Overall Programming: "Men's Night Out and a Jewish Observance Certificate for "Men's Club Shabbat" and a Health & Wellness Certificate for the "B'ri'ut Substance Use Disorder Program".
The Beth Shalom Men's Club of Clearwater, FL earned a GOLD Yom Hashoah Yellow Candle Torch Award for their "Jewish Film Festival and Yom Hashoah Remembrance Program" as well as a Covid-19 Certificate for "CBS DELI-NITE Party 2020 Style". Meanwhile, a completely different Temple Beth Sholom Men's Club of Melbourne earned a SILVER Yom Hashoah Torch Award for their innovative program "Say My Name: Partnering with the US Holocaust Museum".
The Kol Ami Brotherhood also earned a Certificate , Tampa, FL for "Nfesh Mountain Live: A Blueegrass Event". Temple Torat Emet Men's Club of Boynton Beach, FL earned a SILVER AWARD World Wide Wrap. The Beth Torah Sha'aray Tzedek's Men's Club of Tamarac, FL earned a GOLD Synagogue Service Project Award for "New Roads to Engagement".
These are just a few of the Awards and Honors earned by our FJMC Florida Region Men's Clubs. For more information about how your Club can earn a FJMC Torch Award visit www.fjmc.org/torch-awards-overview.
About Post Author