FJMC Regional Social Media and Marketing Consultants At Your Service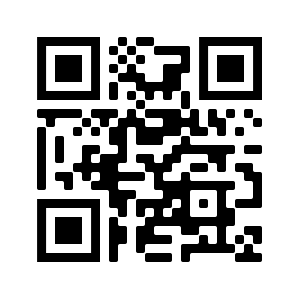 What can FloridaRegionFJMC.org do to help you grow?
The Eleven Middot of FJMC Affiliation
Gam Yachad, Metsuyan!
Or What Does a Club Get for it's Eleven Bucks?
Access to 21st century digital social media and marketing resources such as the FloridaRegionFJMC.org website, Facebook group and Regional Social Media and Marketing Consultants to help promote your Men's Club and Brotherhood events and it's Digital Image to a larger audience. How can we help you to grow? The future starts today.

Access to many tested program ideas and to the men who developed them, from all parts of the national and regional organizations. Successful programs will make your Club a stellar part of its synagogue.

Working together with nearby clubs on joint events, helping build your club, having larger, more successful events, attracting bigger name speakers etc

Leadership development opportunities; focusing on how to develop coming Club leaders to secure its future (avoiding the President for Life syndrome)…and any other topic that relates to Club health and well-being. Want fundraising or membership development ideas? We have them! Just ask.

Finding new friends in conservative shuls around Florida, developing new relationships and feeling the "ruach" at statewide events such as the Florida Region Man of the Year – Youth of the Year Dinners, Retreats, Boyz Night Out and Picnics.

A chance to join in meaningful Jewish programs such as the World Wide Wrap, Keruv, the FJMC Sefer Haftarah initiative, Shomrei Ha'aretz – "Stewards of the Land" or Shomrei HaGuf – preserving our bodies and health. You don't know about the Wrap? Men doing leather all across the world at the same time? Be one of us!

Exposure to FJMC's International Convention, like USY camp for adults, with leading edge programs and movement leaders (you will meet Hazzans and Rabbis who will "knock your socks off"). Once you go to Convention, you will long for more. The ruach you bring back to your community will be self-evident.

Joining in the FJMC Yom HaShoah Yellow Candle™ program, to facilitate Holocaust remembrance and put your organization on the local Jewish map.

Access to the "Hearing Men's Voices" booklet series, including the latest initiatives on Keruv (outreach to intermarried Jewish families) and "Work & Worth" (the place of work and careers in our lives).

Getting help with nuts and bolts topics such as membership, how to get new members and keep old members (including a Dues Statement template).

Discovering connections with other men in the state or across the nation. Need a place to say Kaddish in Sacramento with a minyan? Need a family Pesach Seder for a kid away at college? FJMC's network can find a place. You can feel at home in any Conservative synagogue, if you belong to an FJMC Men's Club and are in touch with the Club's leaders. You will find chaverim everywhere through our "Leadership, Innovation, Community". Hinei Ma Tov U'manayim!
How to get started?
Contact: Ed Margolis, Cell: (305) 785-6632, Email: edslinenow@aol.com
We are the Florida Region of the FJMC, we serve the needs of Jewish Men's Clubs across the State of Florida from the Panhandle to Miami. If your Men's Club is not yet affiliated with the Federation, then today is the day to join us. Get to know more about the Florida Region of FJMC and our growing statewide network of dynamic Jewish Men's Clubs on our website www.floridaregionfjmc.org and please visit and LIKE our Facebook Group at www.facebook.com/FloridaRegionFJMC.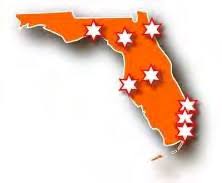 About Post Author