FJMC Sports Affinity Group Talks Sports with Neil Solondz of Tampa Bay Rays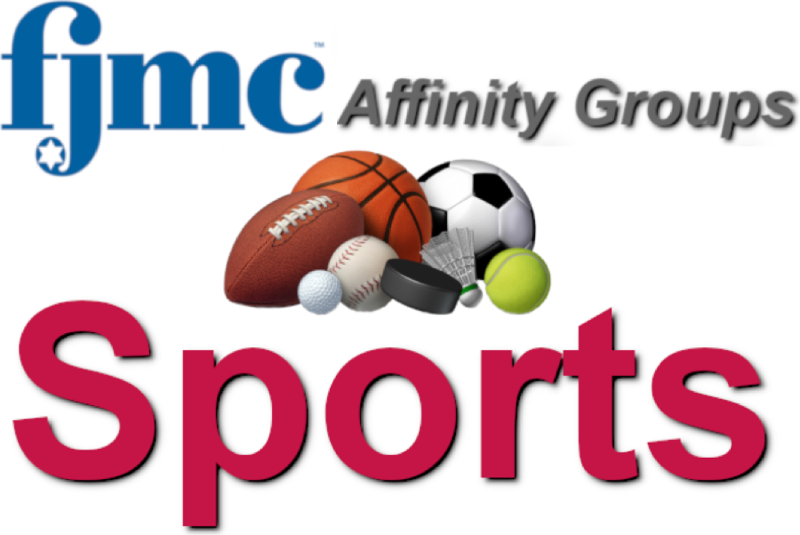 Do you remember that feeling you had when you opened your first pack of baseball cards? When I was in Elementary school you could buy a pack of 14 cards and a stick of gum for a nickel. I would slowly open each pack and pour over the player statistics and random bits of interesting trivia on the back of each card. Did you know that Pee Wee Reese got his nickname from his marble shooting days as a boy, Mickey Mantle's middle name was Charles or that Hank Arron was born in Jacksonville Florida?
Two years ago the Federation of Jewish Men's Clubs (FJMC) Sports Affinity Group hosted a Webinar with a baseball card historian and they had my attention. As the seasons changed, webinar offerings were expanded to include sports legends and personalities from football, wrestling, hockey, basketball and more. Many of these and other previous FJMC Webinars are posted to FJMC's YouTube page.
On November 30, 2022 at 8pm ET, the FJMC Sports Affinity Group invites you to join their next Webinar featuring guest speaker Neil Solondz, "Tampa Bay Rays Pre & Post-Game" Host with Major League Play-by-Play Experience. To register for this FREE Webinar, please visit https://www.fjmc.org/sports-group-register.
Neil Solondz is a graduate of Rutgers University with a BA in English. Neil was the Broadcaster Account Executive for the Durham Bulls. He Broadcast all 144 games. He also Broadcast Triple A – All Star Games and National Championship games. He led club in sponsorship revenue six years running and produced more than five MILLION dollars in revenue during tenure. Neil hosts half-hour pre-game show and one hour post-game show for all 162 Tampa Bay Rays games, plus provides in game reports. Hosts and produces a weekly "This week in Rays Baseball" program. Provides fill in play-by play for select Rays games. Makes appearances on Rays Network affiliates and participates in numerous community events throughout the year. He hosts podcasts throughout the year. Regional TV experience on MLB Network and College Athletics on ESPN3. To register for this free Webinar, please visit https://www.fjmc.org/sports-group-register.
The FJMC Sports Affinity Group is part of a growing list of FJMC Affinity Groups and is offered at no charge to all Jewish Men's Clubs and Brotherhoods across the United States and around the world. For more information visit https://www.fjmc.org/sports-affinity-group or email sports@fjmc.org.
This message is brought to you by the Florida Region of the FJMC. We serve the needs of Jewish Men's Clubs and Brotherhoods throughout the State of Florida. Our mission is to involve Jewish Men in Jewish Life.
If you are not yet affiliated with the Federation, then today is the day to join us. Get to know more about the Florida Region of FJMC and our growing statewide network of dynamic Jewish Men's Clubs and Brotherhoods on our website www.FloridaRegionFJMC.org and please visit and LIKE our Facebook Group at www.facebook.com/FloridaRegionFJMC.
About Post Author